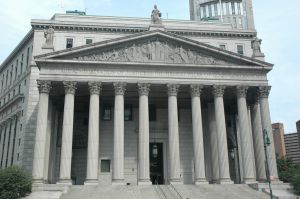 After the death of an individual, a process of ascertaining and collecting assets needs to commence.  Of course, the appointment of an estate fiduciary, whether executor or administrator, is essential to the asset collection process.  In the event a delay is expected with regard to probating a Last Will or obtaining letters of administration in an intestacy, temporary appointments can be obtained.  In a probate proceeding, the Court can appoint a preliminary executor.  In an administration proceeding, a temporary administrator can be obtained.
One of the most important aspects of estate settlement is to determine which assets are recoverable by the estate.  There are many assets which pass outside of an estate and are not subject to collection by the estate fiduciary.  These items are transferred by operation of law and include joint assets with rights of survivorship, financial accounts which have designated beneficiaries, retirement accounts with named beneficiaries and life insurance with named beneficiaries.  These types of assets are paid directly to the named payees and an estate fiduciary does not collect them.  The New York Probate Lawyer Blog has published many articles concerning estate assets.
Situations arise where an administrator or executor needs to engage in estate litigation in the Surrogate's Court in order to obtain access to and collect assets which are held by a third party.  One common avenue to recover estate property is by a proceeding under Surrogate's Court Procedure Act Section 2103 entitled "Proceeding by fiduciary to discover property withheld or obtain information."  However, in all proceedings in the Surrogate's Court, the Court must find that it has proper jurisdiction to proceed.  Jurisdictional issues are sometimes complicated.