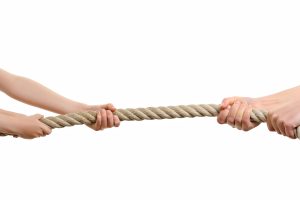 The settlement of a New York estate may involve many different proceedings and issues.  Initially, a proceeding needs to be commenced in the Surrogate's Court to have an executor or administrator appointed to handle estate affairs.  This includes the identification and collection of assets and the payment of claims and expenses.  The New York Probate Lawyer Blog has published many articles discussing estate settlement.
The collection of assets is typically straightforward.  A decedent's bank account or other financial funds are obtained and deposited into an estate bank account held in the name of the administrator or executor.  If a decedent owned real estate such as a house, the property can be sold so the proceeds can be collected and distributed to the beneficiaries of the estate.
There are occasions when a decedent's assets are not easily identified or collected.  In many cases, prior to a decedent's death, assets may have been misappropriated by a third party or transferred to others under questionable circumstances.  It is not uncommon to find that a Durable Power of Attorney was used to withdraw funds before a decedent's death.  There are many cases involving undue influence and financial or elder abuse whereby a person's assets may be improperly obtained prior to death.