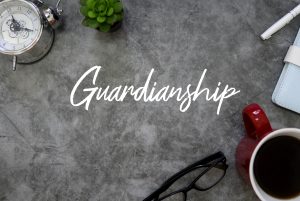 The imposition of a Guardianship for incapacity or disability in New York can occur in a number of ways.  Perhaps the most well-known procedure is that provided by Article 81 of the Mental Hygiene Law (MHL).  These provisions set forth the legal standards and procedures for the appointment of a Guardian for the person and/or property of an individual who is incapacitated.  Essentially, MHL 81.02 entitled "Power to appoint a guardian of the person and/or property; standard for appointment" provides that a person is incapacitated if they would suffer harm because they cannot provide for personal or property needs and they fail to understand and appreciated the disability.  The New York Probate Lawyer Blog has published many articles discussing different aspects and issues involved in a Guardianship case.
The appointment of a Guardian requires clear and convincing evidence.  There is a Court hearing and the focus of the inquiry is on the functional abilities of the person alleged to be incapacitated.  Essentially, the Court examines a person's ability to handle various activities of daily living.  If a Guardian is found to be needed, the Court has the ability to structure or apply Guardianship control in a limited way to suit the needs of the individual.  The imposition of the least restrictive powers is mandated.
In this regard, MHL 81.36 entitled "Discharge or modification of powers of guardian" allows the Court to terminate a Guardianship in a number of circumstances.  These include situations where the incapacitated person becomes able to exercise powers for personal needs or property management or the appointment of a Guardian is no longer necessary.  Thus, there is a statutory and procedural framework to allow a Guardianship under Article 81 to be modified or even terminated.  Once again, the Court has discretion to provide a person with independence and limit control by others.