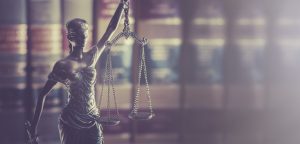 The appointment of an Article 81 Guardian in New York is a serious process.  Each case begins with the preparation of a Verified Petition which provides details regarding the condition and circumstances of an alleged incapacitated person (AIP).  The Court needs to be informed about the person's family, assets and overall ability to handle activities of daily living.  Additionally, information regarding the petitioner and his relationship with the AIP is important.
Also, the petition must provide details regarding any advance directives such as a power of attorney, living trust or health care proxy.  The Article 81 statute provides a number of provisions to insure that the Court is fully informed and that the rights of the AIP are protected.  There is always a concern that a Guardianship may be used to take advantage of someone who cannot protect their own interests.  Mental Hygiene Law (MHL) Section 81.09 entitled "Appointment of court evaluator" details the process for the designation of such person.  Essentially, a court evaluator is someone chosen by the Court to investigate the factual background of the Guardianship case as an impartial observer.  After the investigation is completed there is a report presented to the Court for review along with various recommendations.  The recommendations relate to whether a Guardian should be appointed and, if so, who should be appointed.  MHL 81.09 provides a long list of the Evaluator's duties which includes interviewing the petitioner and other persons involved in the case.  Also, the Evaluator explains to the AIP the possible consequences and the nature of the Guardianship proceeding.
Although the personal medical records of an AIP may be privileged and not disclosed in a hearing, the Evaluator may obtain permission from the Court to review these items.