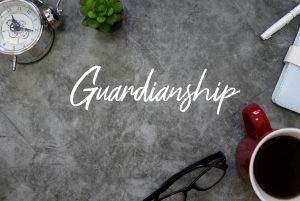 In situations where a person is in need of assistance with handling personal needs or property management, the New York law provides for the appointment of a guardian.  Article 81 of the Mental Hygiene Law (MHL) contains the statutory and procedural rules regarding guardianship appointment and operation.
Essentially, under MHL 81.02, a guardian may be appointed when it is found necessary to provide for a person's personal needs or property management.  Usually, a determination of incapacity is needed.  Incapacity must be shown by clear and convincing evidence and involves a finding that a person will suffer harm because they cannot understand and appreciate the extent of their disability.  The New York Probate Lawyer Blog has published many articles discussing different aspects of the guardianship law and process.
A guardianship must be commenced in the Court and all interested parties need to be notified.  Typically, the Court will appoint an attorney to represent the alleged incapacitated person and also a Court Evaluator.  The Court Evaluator investigates the facts and circumstances surrounding the guardianship petition and provides the Court with a report and recommendations.  MHL 81.21 lists various property management powers which can be given to the guardian.  MHL 81.22 lists various personal needs powers which a guardian may have.