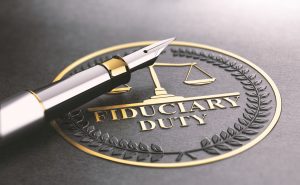 The Surrogate's Courts in New York appoint estate Executors and Administrators and Trustees. These appointments make the appointee a fiduciary. As a fiduciary, the person has many obligations and duties. Any failure on the part of an appointee may result in a breach of fiduciary duty.
In general, a fiduciary has an obligation to collect and to protect assets, pay various expenses and other obligations such as taxes, and to provide payments to or on behalf of the beneficiaries. At times there may be lawsuits that must be defended or commenced in the course of administrating the assets of the estate or trust.
There is also an obligation to treat beneficiaries fairly and for a fiduciary not to engage in self-dealing or benefit himself from his fiduciary position. Conflicts of interest should always be avoided. A fiduciary is required to provide a full accounting of his transactions to the beneficiaries.