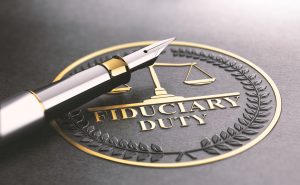 When proceedings are filed in Surrogate's Court regarding a decedent's estate, the primary focus is inevitably on the person who is, or is seeking to be, the estate fiduciary.  In cases of intestacy, there may arise issues regarding the qualification of the individual seeking to be appointed as administrator.  Similarly, if the decedent died leaving a Last Will and Testament, the person applying to be appointed as executor also must meet certain qualifications.
It is not usual for other family members or interested parties to file objections with the Court regarding the appointment of the petitioning party.  These issues may also arise during the course of estate settlement where persons who are estate beneficiaries seek to remove an already-appointed fiduciary due to claimed wrongdoing or breach of fiduciary duty.  Such alleged conduct can include loss or waste of estate assets, undue delay in settling estate affairs or conflicts of interest regarding the disposition of assets or inequitable treatment of beneficiaries' interests.
In all of these types of cases, the Court is very cautious regarding the disqualification or removal of an administrator or executor.  There is great preference afforded to the choice of a fiduciary, such as an executor, by a decedent.  Also, there is a statutory designation as to whom has priority to be appointed as administrator of an intestate estate.