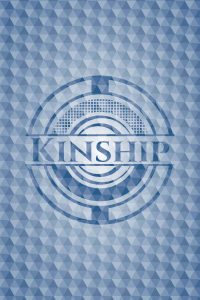 The initial inquiry when a person dies is whether or not the decedent has a Last Will and Testament.  Where a Will exists, a probate proceeding is commenced in the Surrogate's Court.  Assuming the Will is admitted to probate, the terms of the document control the appointment of an executor and the distribution of estate assets.  Will contests and other issues regarding jurisdiction may delay the probate process.
In situations where there is no Will, the procedure is to obtain letters of administration in an intestate estate.  The appointment of an administrator is controlled by Surrogate's Court Procedure Act Section 1001 entitled "Order of priority for granting letters of administration."  Priority of appointment is given to the closest surviving next of kin, also known as distributees.  Distribution of the assets of the estate is also provided for the closest surviving distributees.  Estates, Powers and Trusts Law Section 4-1.1 sets forth the priority of distribution.  The New York Probate Lawyer Blog has discussed the many issues and aspects of both probate and intestate administration proceedings in the Surrogate's Court.
One of the basic issues in any estate case is determining the identity of a decedent's distributees.  Figuring out a person's next of kin, particularly in an intestacy case, directly affects the appointment of the administrator and the distribution of assets.  Next of kin identity may be very hard to determine.  A decedent may not be survived by any close relatives such as a spouse or children.  Also, a person may not have had much contact with extended family for decades, and family members may reside in other states or countries.  Where kinship is unclear, the Court may need to engage in estate litigation and require a kinship hearing.  Since these matters often require testimony and family history documents such as death, birth and marriage records, a professional genealogist may be needed.