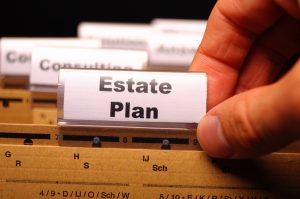 After the death of an individual, the usual course is to proceed to have a fiduciary appointed to represent the decedent's estate.  This is necessary in order to have someone who has the legal authority to collect the decedent's assets, pay estate expenses and obligations and ultimately, distribute the net estate to beneficiaries.
In some cases the individual would have left a Last Will and Testament, which must be probated.  This results in the appointment of an executor.  If there is no Will, a proceeding needs to be commenced to have an administrator appointed.  Whether an executor or administrator is given authority by the Surrogate's Court, someone receives the right to act on behalf of the estate.
It is not always known that a decedent's estate, at least in New York, is not recognized as a separate legal entity.  The nature of a decedent's post-death proceedings flow from the existence and authority given to the appointed fiduciaries.  Without the appointment of a representative for the estate, there is no one to act for the decedent and no one against which actions can be taken regarding the decedent's affairs.