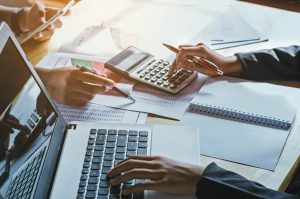 A New York estate is administered by an Executor or Administrator.  An Executor is appointed when a Last Will is admitted to probate.  The appointment of an administrator occurs in a case when the decedent dies intestate without leaving a Will.
The job of the estate fiduciary encompasses many functions.  First and foremost, the decedent's assets need to be discovered and collected.  This process may be time consuming but is very important.  If a fiduciary fails to properly protect and collect assets he may be held personally liable due to a breach of fiduciary duty.
Next, the estate fiduciary is responsible for handling all estate administration matters such as paying debts, claims, expenses and taxes.  This aspect of estate settlement can take a lot of time and effort.  Sometimes the settlement of debts and claims may involve estate litigation in the Surrogate's Court.  Generally, the administrator or executor cannot settle an estate and make a distribution to estate beneficiaries prior to seven months after appointment without first resolving all estate claims.  If a distribution is made before the end of the seven-month time period, the fiduciary may be personally responsible to pay any open debts or claims.