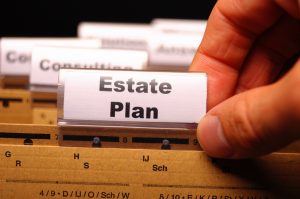 In the typical estate situation, the Surrogate's Court will appoint either an Administrator or Executor to handle estate affairs.  An Executor is appointed when the decedent leaves a Last Will and Testament.  When a decedent dies intestate without a Will, an Administrator is appointed.
The right to be appointed as a fiduciary of an estate is restricted.  Executors and Successor Executors are typically designated in a Will.  The Surrogate's Court gives great deference to the selection made by a testator as to fiduciary appointment.  The Court is very reluctant to ignore a designated person and will appoint such designee unless there are very strong reasons not to do so.  The mere dislike of nominated executors by Will beneficiaries, or even conflicts of interest, generally does not result in disqualification.
As to administrators, the right to be appointed is controlled by Surrogate's Court Procedure Act (SCPA) Section 1001 entitled "Order of priority for granting letters of administration".  Pursuant to this statute, the kinship status of the next of kin such as a spouse, children, grandchildren, etc. provides the right of such person to be appointed as estate fiduciary.  In the event a person does not qualify under this statute, the Court will not appoint him as an administrator.  The New York Probate Lawyer Blog contains many articles dealing with the probate of Wills and estate administration.