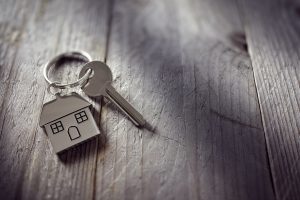 There are many issues which a New York estate administrator may need to deal with.  The basic function of an estate executor or administrator involves identifying and collecting assets and resolving claims and other obligations affecting an estate.  The New York Probate Lawyer Blog contains many articles describing various aspects of estate settlement.
A decedent may own different types of assets.  These may include financial accounts and business interests.  However, one of the most common and valuable assets is a real estate residence.  While the decedent's house may be the most valuable item in an estate, a number of problems may exist regarding the property.  For instance, there may be a mortgage which needs to be paid, or real estate taxes that are due.  The property may need repairs in order to maintain its value and structural integrity.  In many cases, an estate does not have sufficient assets to pay for such expenses.  As a result, the property would need to be sold to satisfy these items.  Also, real estate assets may need to be sold to be able to make payment of estate funds to various beneficiaries.
A major issue which often arises is that the real estate which is to be sold may be occupied by third parties or other family members. When this occurs, the administrator or executor must commence Court proceedings to obtain the eviction of the occupants.  This Probate Blog has discussed this issue in previous posts.