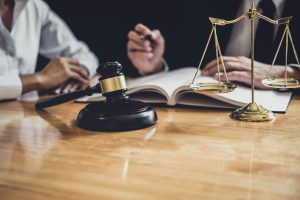 There are some very basic rules regarding the handling of a New York estate.  Initially, a determination needs to be made as to whether or not a decedent had a Last Will and Testament or died intestate.  If there is a Will, then a probate proceeding is filed with the Surrogate's Court.  In the event there is no Will, then a petition is filed to obtain letters of administration.  The New York Probate Lawyer Blog provides extensive articles regarding both of these types of procedures.
Regardless of the nature of the proceeding that is being presented to the Surrogate's Court, it is imperative that the information given to the Court be as complete and accurate as possible.  The primary document which contains the essential substantive information is the petition which would typically be either a probate petition or petition for letters of administration.
The above petitions require various items of data such as the name and address of the petitioner, the name and residence address of the decedent, and date of death.  Information is also needed as to the approximate value of the estate.  This is required so that the Court can assess, among other things, the amount of the filing fees and the amount of the surety bond to be required if the Court decides that a surety bond is necessary.  Bonds are most often required in intestate administration proceedings since most Wills contain a provision waiving the filing of a bond by the named executor.