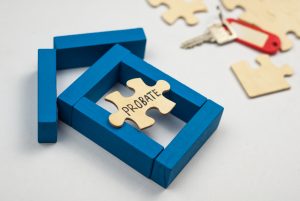 The New York Probate process is utilized in order for a Last Will and Testament to be admitted to probate.  When this procedure is successfully completed, the Surrogate's Court issues a Decree which essentially validates the provisions of a Will.  The Probate Decree also usually provides that letters testamentary should be issued to the proponent of the Will which is typically the person designated in the document to be the Executor.  Letters testamentary is the paper which sets out the authority of the Executor to handle estate affairs such as the collection of assets, payment of debts and claims, and filing of estate tax papers.  The executor has the fiduciary responsibility to settle the estate.  The New York Probate Lawyer Blog has published many articles regarding the requirements to probate a Will.
As discussed in previous blog articles, the primary document submitted in this process is the probate petition.  Forms of the petition can be found on the internet as part of the official New York Surrogate's Court forms.  The petition requires that certain information be provided to the Court.  This data includes identification of the decedent, the petitioner, the date of and witnesses to the Will.  Additionally, the petition requires that the names and addresses of all of the decedent's distributees (next of kin) be listed, as well as the information regarding the persons named in the Will.  This listing of all of the interested parties provides the Court with assurance that everyone who is involved with the Will has notice of the probate matter and that the Court can secure proper jurisdiction over all parties.
It is not uncommon that one or more of the interested parties is incapacitated or incompetent to represent their own interests.  A person may be a minor or suffering from a condition such as dementia.  There is a separate paragraph in the probate petition to provide the details regarding such person under a disability.  In these cases, the Court has the ability to appoint someone, known as a Guardian ad Litem, to represent the interests of the disabled person in the probate case.  The Court typically appoints an attorney to represent the parties' interests.  The New York Civil Practice Law and Rules Section 1201 provides that infants can be represented by a Guardian ad Litem as well as an adult who does not have the capability of defending or prosecuting his rights.  Of course, if the person already has a Court-appointed Guardian, the Court may allow such appointee to represent their interests.