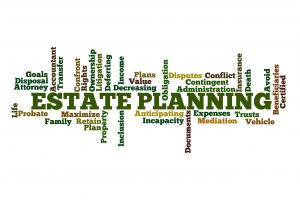 When an executor or administrator is appointed to settle an estate, there are many tasks which need to be accomplished.  Among the most basic fiduciary duties is the collection of assets and the resolution or payment of the decedent's debts and monetary obligations.  The New York Probate Lawyer Blog discusses many of these matters in numerous posts.
While the payment of debts may seem rather routine, the process can be very difficult.  To begin with, the estate representative must identify the debts and obligations which exist.  These may include credit card or other credit obligations such as mortgages, car loans, stock margin accounts, home equity or other lines of credit.  These types of items may be easy to discover and to determine the extent of a claim since there are typically periodic account statements sent showing the outstanding balance.
In many cases the decedent's obligations may be more difficult to discern and quantify.  There may be business debts or obligations to third parties involved in business transactions which are reflected in various agreements which are not apparent without a careful review of the decedent's records.  Obligations may also exist as a result of a past divorce or matrimonial pre-nuptial or settlement agreement.  Such obligations may be binding upon a decedent's estate as to future payouts or result in claims due to the decedent's failure to make past due payments.