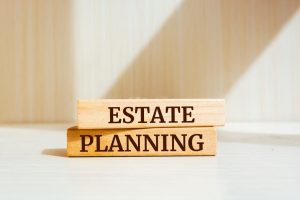 When a person dies, one of the initial issues is whether the individual had a Last Will and Testament.  This determination is important because the existence of a Will provides the roadmap for the administration and distribution of a decedent's estate.  In cases where there is no Will, a person is said to have died intestate and his estate will be distributed according to the intestacy statutes.  Estates, Powers and Trusts Law Section 4-1.1 entitled "Decent and distribution of a decedent's estate" provides the priority of family members who are entitled to receive estate assets.
Where a Will exists, the document sets forth the manner in which the estate assets are to be distributed.  It also designates the persons who are to act as estate executors and trustees.  The Will provisions may include the creation of a testamentary trust and there may be various bequests and dispositions of real estate.
The New York Probate Lawyer Blog has published many articles concerning the probate of a Will.  A will becomes valid after it is admitted to probate.  The probate process includes the filing with the Surrogate's Court of various documents including a probate petition, the original Will, and a death certificate.  Sometimes family members may object to a Will and initiate a Will Contest.