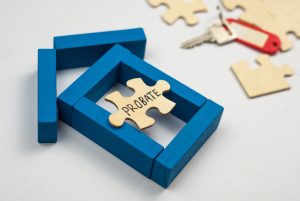 It takes a lot of time and effort to create a New York estate plan.  A testator needs to fully access his assets and make decisions regarding the provisions to include in a Last Will and Testament.  It is important to determine who is to be a beneficiary as well as the portion of the estate each beneficiary is to receive.  Also, executors must be identified and alternative provisions should be included in the event a primary beneficiary predeceases the testator.
Once a person dies, a Will must be probated.  A proceeding is filed in the Surrogate's Court to have the Will validated so that its provisions become effective.  During the course of the probate proceeding, interested parties may object to the probate of a Will.  In such a case, a Will Contest ensues.  A contested Will case involves specific aspects concerning a Will's viability.  The New York Probate Lawyer Blog contains many articles regarding probate and Will Contests.
A recent Brooklyn estate case entitled Matter of Grunwald decided by Brooklyn Surrogate Rosemarie Montalbano concerned a contested Will.  In Grunwald, the Will in question was prepared and executed under the supervision of an attorney.  The Court examined various issues surrounding admitting the Will to Probate.  Initially, the Court examined whether the decedent had the requisite testamentary capacity.  Such capacity requires that the testator understood that he was creating a Will as well as being aware of the extent of the testator's property and the natural objects of his bounty.  Although a person may be old or even suffering from illness such as dementia, capacity may still exist.  The Court in Grunwald found that the testimony of the attorney and attesting witness satisfied the burden of showing capacity.  The Court found that the Objectant did not refute such finding.