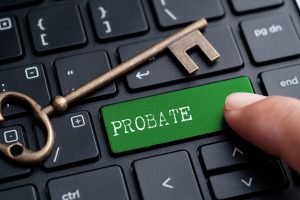 A Last Will and Testament in New York must comply with the basic statutory requirements provided by the estate laws.  The primary statute regarding the fundamental aspects of Will preparation and execution is Estates, Powers and Trusts Law Section 3-2.1 entitled "Execution and attestation of wills; formal requirements".
According to the statute, a Will is to be in writing, the testator is to sign at the end, and there must be at least two witnesses attesting to the signing.  The New York Probate Lawyer Blog has published numerous articles discussing the requirements for the due execution of a Will and different issues that might arise, particularly in the context of a Will contest.  In order for a Will to be admitted to probate, there must be a determination in the Surrogate's Court that the document was duly executed.
The recent occurrence of the COVID-19 virus has made the ordinary execution of a Will difficult at times.  In the past, once an individual was ready to sign a Will, he or she would gather, usually in an attorney's office along, with the witnesses and the signing ceremony would be conducted.  However, the COVID situation has created certain obstacles to the normal procedures due to lockdowns and social distancing.  A recent Orange County estate case decided by Orange County Surrogate Timothy McElduff, Jr. on December 7, 2020 entitled Matter of Estate of Bowen demonstrates the type of problems that the COVID pandemic can produce.