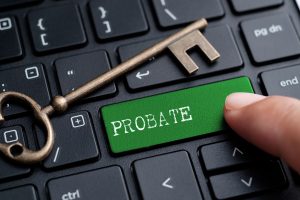 It is an important role of estate planning to prepare a Last Will and Testament.  This document allows a testator to set forth in various provisions his desires as to the disposition of his estate.  Once a Will is admitted to probate, the terms become validated and the testator's estate plan is effectuated.  It is then subject to being finalized by the executor settling the estate.
As has been discussed in a number of articles in the New York Probate Lawyer Blog, that the Surrogate's Court requires that the original Will be filed as part of the petition for probate.  The Court needs to see the original signatures of the testator and the attesting witnesses, as well as the Will provisions.  Unfortunately, it is a common occurrence that after a testator dies, the original Will cannot be located.  Instead, usually a copy of a Will is found.  In these circumstances, Surrogate's Court Procedure Act Section 1407 entitled "Proof of lost or destroyed will" must be referred to in order to resolve the issue regarding the probate of the copy.
A recent decision in a Manhattan estate case provides a good example of the issues presented in these types of cases.  Estate of Rothberg was decided by Manhattan Surrogate Rita Mella on September 25, 2020.  In Rothberg, the decedent's son petitioned to probate a lost Will.  He was the sole residuary beneficiary and the named executor.  The proceeding was uncontested.  Apparently, after the decedent's death, the petitioner-son received the original Will from the decedent's attorney.  However, prior to filing it with the Court, the son lost the original.  There is a presumption that a Will that cannot be located after death was destroyed by a decedent with an intention to revoke it.  However, the Court in Rothberg noted that such presumption does not exist if the attorney had possession of the Will.