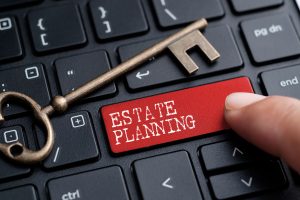 In order for a Last Will and Testament to be admitted to Probate, the Surrogate's Court must be presented with all of the papers needed to satisfy the requirements of the Estates, Powers and Trusts Law and the Surrogate's Court Procedure Act.  The document which initiates the probate process is the Petition for Probate.  This paper contains detailed information regarding the decedent, the Last Will, an estimate of the estate value, the names and addresses of the decedent's distributees and the persons named in the Will.
The New York Probate Lawyer Blog has published many articles concerning the requirements for probating a Will.  EPTL Section 3-2.1 entitled "Execution and attestation of wills" sets forth the mandated requirements for the due execution of a Will.  Prior to the COVID pandemic, the execution of a Will prepared and supervised by an attorney was a relatively straightforward process.  In short, the attorney, the attesting witnesses and the testator would gather together and have the various signatures applied along with a notary for a witness affidavit.  However, due to COVID this social interaction was prevented and New York passed certain legislation which allowed for remote execution of Wills.  However, the remedial statute presented explicit guidelines which, if not complied with, may compromise the validity of the Will.
A recent Queens estate case decided by Queens Surrogate Peter Kelly on February 23, 2022 entitled Estate of Holmgren dealt with the probate of a COVID rule Will.  In Holmgren, the Court reviewed New York Executive Order (202.14) which allowed remote execution.  This Order, as found by the Court, did not replace the requirements of 3-2.1.  Instead, the Court noted that the Order allowed the "use of audiovisual technology to satisfy the 'presence' requirements contained in the statute."  The Surrogate went on to review in detail the various rules in the Order which needed to be followed to allow a COVID-type Will execution to form a basis for admitting a Will to probate.