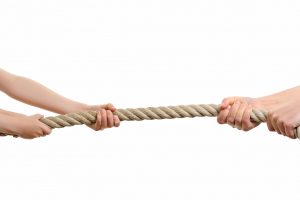 Contesting a Last Will in New York is a complex and difficult endeavor.  The problem initially encountered, of course, is that the decedent is not available to explain exactly what occurred in connection with the preparation and execution of a Will.  As a result, the facts and evidence need to be obtained and gleaned from outside sources such as witnesses and various documents and records.  In most cases, the process is cumbersome and very time consuming.  New York estate lawyers assist clients with the relevant Surrogate's Court procedures and statutes contained in the Estates, Powers and Trusts Law.  The New York Probate Lawyer Blog contains many articles about Will contests.
When a Will is drafted by an attorney and an attorney supervises the signing ceremony, there are certain presumptions of due execution which greatly advance the probate of the document.  A recent decision by Ulster County Surrogate Sara McGinty on January 6, 2021, in a case entitled Estate of Linich, shows that a contestant has a heavy burden to invalidate a Will.
In Linich, the decedent changed his Will to benefit his business agent and friend.  A prior Will had benefited the decedent's niece who filed objections to the probate of the later Will.  The typical objections to probate are lack of due execution, lack of testamentary capacity and undue influence.  Fraud, duress and forgery sometimes are also asserted.