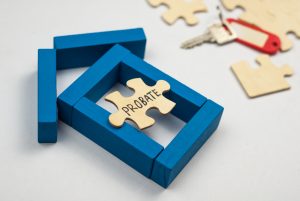 The Probate Process in New York involves various statutes and Court rules. A Last Will and Testament is not valid until it is admitted to probate by the Surrogate's Court. When a petition is filed with the Court for probate, the document contains the names of the decedent's distributees (next of kin). These individuals have the right to contest the Will. The New York Probate Lawyer Blog has discussed Contested Will proceedings on many occasions.
The contest process usually begins with reference to Surrogate's Court Procedure Act (SCPA) Section 1404 entitled "Witnesses to be examined; proof required." Pursuant to this statute the potential Objectants have the right to take the deposition of the attesting witnesses to the Will and the attorney who drafted the Will. SCPA 1404 also allows discovery of documents such as the estate planning file of the attorney draftsperson, papers showing the decedent's assets and medical and hospital records of the decedent. Once the SCPA 1404 discovery is completed, the distributees can file their Objections to the Will. These Objections are typically based upon alleged lack of due execution of the Will, lack of testamentary capacity and undue influence.
After the filing of Will Contest Objections, both the petitioner and Objectants can engage in discovery. Thus, the petitioner at this stage can take the deposition of the Objectants and obtain documents. This allows the petitioner to determine the evidence that may support the Objections. There are additional statutes in the Civil Practice Law and Rules and the Uniform Court Rules that control the discovery process. The discovery process can take many months and can be complicated. Information from third parties such as doctors, medical care-takers, financial consultants and friends and acquaintances of the decedent can be obtained.