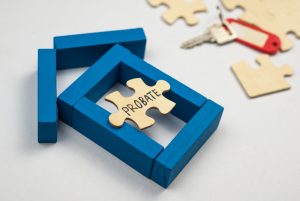 A person may prepare and execute a number of Last Wills during the course of a lifetime.  It is not unusual to find that a testator signed a new Will only a few years after having created the earlier document.
In these situations, the provisions in the Wills may be drastically different which may lead to questions regarding the validity of the later document.  The New York Probate Lawyer Blog has recently published articles concerning Will contests and the standing or right of an individual to file objections to a Will.  In essence, a person must have a pecuniary or financial interest in defeating the Will being offered for probate in order to object to its validity.  The statute that provides the rule in this regard is Surrogate's Court Procedure Act Section 1410 entitled "Who may file objections to probate of an alleged will."
One common situation is that the individual nominated as executor in a later Will is different from the person named in an earlier Will.  As a result, the earlier named executor may feel that he would want to object to the later Will, which deprived him of his potential executorship.  Executors like all fiduciaries are entitled to receive statutory commissions which may be tens of thousands of dollars in larger estates.
In an apparent effort to limit estate litigation, SCPA 1410 states that a person whose only "financial interest" is in commissions cannot file objections to probate unless the Court authorizes him to do so for good cause.
As far as demonstrating good cause, the Courts have allowed named executors to file objections when evidence was presented that a Will is potentially invalid due to undue influence or that a Will is dramatically different from a prior Will.  A Queens estate case entitled Estate of Silberstein decided by Queens Surrogate Peter Kelly on August 15, 2019, involved this issue.  In Silberstein, two persons named as Executors in a prior Will filed objections to a Will that was later in date.  The only interest of these objectants was that they were replaced as executors in the later document.
The Court dismissed the objections.  It found that the objectants did not receive authorization to file their objections which is required by SCPA 1410.  Also, they failed to demonstrate good cause to support their filing.  The Court found that the only interest advanced was to obtain commissions.
I have represented many clients in Will contests and estate litigation in the Surrogate's Court.  If you have a question or concern regarding an estate, Call Me Now for a free confidential review.  We provide reasonable and flexible fee arrangements and personal representation.
New York Trusts and Estates Attorney Jules Martin Haas has helped many clients over the past 40 years resolve issues relating to guardianship and probate and estate settlement throughout New York City including the Bronx, Queens, Brooklyn, Manhattan, Nassau and Suffolk County.  If you or someone you know has any questions regarding these matters, please contact me at (212) 355-2575 for an initial free consultation.