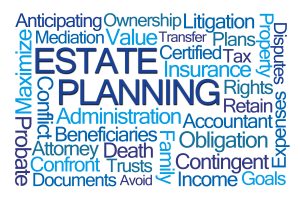 The settlement of an estate in New York involves many facets.  Of course, in its initial phase, the appointment of a fiduciary such as an executor or administrator needs to occur.  Thereafter, the fiduciary engages in the process of identifying and collecting assets, paying or resolving claims, debts or other estate obligations, and then, ultimately, making distributions to the estate beneficiaries.  If a decedent had a Last Will and Testament, then the distribution of estate assets is made according to the terms of the Will.  When there is no Will and a decedent dies intestate, distribution is made in accordance with Estates, Powers and Trusts Law Section 4-1.1 entitled "Descent and distribution of a decedent's estate."  The New York Probate Lawyer Blog contains many articles regarding the settlement of a decedent's estate.
One type of asset which is sometimes overlooked in the estate planning process is tangible personal property.  This asset can be comprised of all sorts of items such as furniture, jewelry, artwork and similar items.  When preparing an estate plan, an estate planning attorney can include provisions in a Will whereby items of property can be specifically bequeathed to named individuals.  For example, a diamond ring can be given to a named child or friend.
It should be noted that EPTL Section 5-3.1 entitled "Exemption for benefit of family," provides that some of these property items are set aside for a surviving spouse or children under age 21 such as household furniture, musical instruments and appliances, as well as a motor vehicle having a value not exceeding $25,000.00.  These items are not considered to be estate assets.