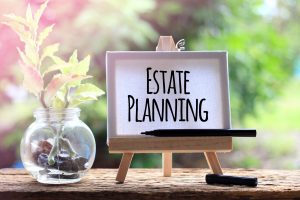 Estate planning in New York encompasses many types of considerations.  The most common way to plan an estate is to prepare a Last Will and Testament.  When a person dies, a Will must be filed with the Surrogate's Court to be validated.  This is known as the probate process.  Probating a Will involves filing a petition with the Court.  All of the decedent's next of kin must be given notice of the proceeding.  Most probate matters are rather routine, and the Will is admitted to probate, and letters testamentary are issued to the nominated executor.  The New York Probate Lawyer Blog contains many posts dealing with estate administrators and estate settlement.
Sometimes a person desires to avoid probate.  There can be many reasons for avoiding a Court proceeding.  One of the main goals is to avoid a possible Will contest.  Another reason may be to prevent a search for next of kin who may need to receive notice in the probate case.
The creation of a Living Trust or a Revocable Trust is a means by which assets can be transferred without the need to probate a Will.  In order for a Living Trust to be effective, all of the grantor's assets must be transferred into trust ownership.  This transfer is easy for financial accounts where the title of the account can be changed into the name of the grantor as trustee of the trust.  Other assets, such as real estate or the ownership of a cooperative apartment, may be more complicated.  As to real estate, a deed and other transfer documents must be prepared and filed with the appropriate county office to show the transfer of the ownership into the trust.  Tax forms and other recording papers and fees need to be properly accounted for.