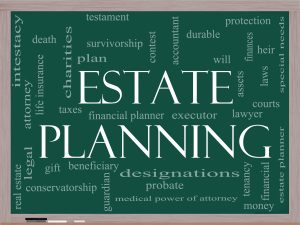 Estate planning in New York is important for many reasons.  Primarily, when a person plans their estate, they are ultimately creating documents and situating assets to reflect their intentions regarding the ultimate disposition of these items.  Nowadays, estate planning is often viewed as a broader topic and includes papers that are referred to as advance directives.  These would include a Power of Attorney, Living Will and Health Care Proxy.  The more traditional estate planning papers include a Last Will and Testament, and possibly a living revocable trust or even an irrevocable trust.  The New York Probate Lawyer Blog has published many articles relating to the various documents identified above.
Any type of planning document requires that the person creating the paper consider the selection of various types of fiduciaries.  These fiduciaries include executors, trustees and agents acting pursuant to a power of attorney or health care proxy.  It may also include the nomination of a guardian for a minor child.  In most cases, the appointment of a fiduciary is simple and the choice is typically a spouse or child or other close relative or friend.  However, there are many situations where the selection is not as clear cut and various considerations need to be taken into account.
One issue which should be analyzed is whether the proposed appointee is willing to accept the appointment.  Not everyone wants to accept the responsibility of being an estate executor or trustee of a trust.  It is always a good idea to ask the proposed fiduciary if they would accept the appointment.  This avoids having to find a replacement once a document comes into effect.  While a substitute appointment in the document is always advisable, there is no assurance the substitute would be available or want to accept the task.