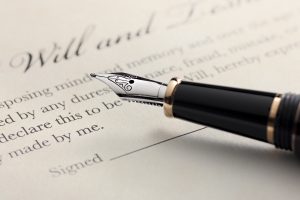 Planning an estate in New York is very important. To begin with, if a person dies intestate (without a Last Will), the estate laws in Estates, Powers and Trusts law (EPTL) section 4-1.1 entitled "Descent and distribution of a decedent's estate," determine the heirs that receive the estate assets. Thus, a decedent's intentions and desires may not be carried out.
Even when a Will is created there may be issues regarding its validity or interpretation. The Surrogate's Courts are always dealing with estate litigation concerning Will contests. These cases may involve undue influence, lack of due execution and lack of testamentary capacity. The New York Probate Lawyer Blog contains many posts regarding contested estates and estate planning.
When a Will is created, one of the most fundamental considerations is the clear identification of the beneficiaries and the share of the estate they are to receive. Beneficial interests under a Will can be outright or in trust. Also, a designation may be in a specific amount, or a specific item, or in a share or percentage.