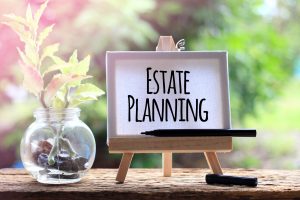 Estate planning in New York involves the preparation of different documents.  These include a Last Will and Testament, Living Will, Living Trust, Power of Attorney and Health Care Proxy.  All of these papers have terms and language which should be clear and specific so that the writer's intentions are precisely spelled out.
In particular, a Will can have numerous provisions that involve descriptions of property being disposed of and identification of beneficiaries who are to receive benefits pursuant to the document.  The New York Probate Lawyer Blog has published many posts regarding Wills and estate planning and the need for proper drafting.
Some of the considerations that need to be taken into account include the recognition that a Will may describe property that is being disposed of.  Such property may be tangible items like pieces of jewelry or furniture.  Other types of assets may include real estate or business interests.  In all these situations it is important to take extra care to describe the gift with precision.  The last thing a testator should want is for beneficiaries to engage in post-death Surrogate's Court litigation as to which item owned by the testator was given to them.  For example, a bequest of my "gold watch" is not helpful if the testator owned multiple gold watches.