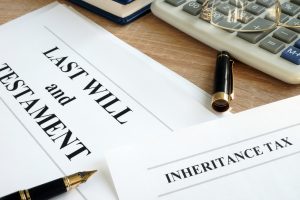 One of the most common questions that is raised following the death of an individual is whether there is a surviving spouse.  This is especially so in cases where a person dies intestate without leaving a Last Will and Testament.  In intestate estates, the decedent's assets pass to his distributees or next of kin.  The persons who are entitled to inherit are specified in Estates, Powers and Trusts Law Section 4-1.1 entitled "Descent and distribution of a decedent's estate."  Pursuant to this statute, a surviving spouse receives at least the first $50,000.00 and one-half of the estate if there are surviving children or the whole estate if there are no children.  As a result, being a surviving spouse provides a tremendous financial benefit along with other rights.  A surviving spouse also has priority to be appointed the estate administrator pursuant to Surrogate's Court Procedure Act Section 1001 entitled "Order of priority for granting letters of administration."  The New York Probate Lawyer Blog has published many articles concerning estate administration and spousal rights.
There are many instances where two individuals cohabitate together for many years and essentially live their lives as if they were married.  Unfortunately, if there has not been a formal marriage ceremony as recognized by state law, a person's inheritance rights may be in jeopardy, particularly in New York.
New York is one of the jurisdictions which does not recognize common law marriage.  As a result, if one of the individuals who engage in a non-marital relationship dies, the survivor will not qualify as a surviving spouse and cannot inherit from their deceased partner.  Of course, if the partner created a Will or left assets in a manner which passed directly to the survivor such as a joint bank account, the partner would inherit even though there was no marriage.