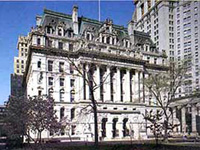 The probate of a Last Will and Testament validates the provisions contained in the Will.  The various Will directions can take many forms.  There can be dispositions of specific dollar amounts to beneficiaries, as well as dispositions based upon a stated percentage or share of the estate or of all assets.  In addition, there may be directions to give a specifically identified asset to a specifically named beneficiary.  Estate settlement and the administration of an estate by the Executors is controlled by the various mandates found in a Will.
Specific dispositions of property may present issues in finalizing an estate.  As a general rule, an executor is not authorized to sell property that is specifically devised or bequeathed to a named beneficiary without authority from the Surrogate's Court or authority set forth in the terms of a Will.  In the event a fiduciary needs to sell such specifically gifted property to pay estate expenses or other obligations, permission may be obtained from the Court.  It is interesting to note that Surrogate's Court Procedure Act Section 1412 entitled "Preliminary letters testamentary" grants to a preliminary executor all of the powers of an administrator except that they do not have the power to sell or dispose of specifically devised or bequeathed property without the written consent of the person to whom it was gifted.
There may be situations during the course of estate administration where the restrictions regarding specific dispositions of property impact an estate.  Such a situation recently arose in a Bronx estate and was the subject of a decision by Bronx Surrogate Nelida Malave-Gonzalez in the Estate of Armstrong, decided on July 6, 2023.