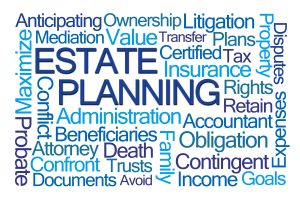 A person who is a New York domiciliary typically has his estate administrated in the County Surrogate's Court where he maintained his home.  Domicile is a person's primary home as opposed to numerous residences which may be used.
Whether a New York decedent has a probate estate or dies intestate without a Will, primary estate proceedings are filed in New York.  However, it is not uncommon for a decedent to own various forms of property outside of New York.  Administering such assets may be complicated and challenging.
Where an administrator or executor is appointed in New York, such fiduciary generally has the authority to access and collect all of the decedent's personal property.  For example, the New York executor should have no problem collecting bank accounts or other similar assets that are held in financial institutions in different states such as California.  These institutions may require certain forms and certified documents to be presented but will recognize the authority of the New York fiduciary to close and collect accounts.