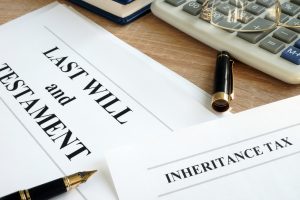 One of the most common questions that is raised following the death of an individual is whether there is a surviving spouse.  This is especially so in cases where a person dies intestate without leaving a Last Will and Testament.  In intestate estates, the decedent's assets pass to his distributees or next of kin.  The persons who are entitled to inherit are specified in Estates, Powers and Trusts Law Section 4-1.1 entitled "Descent and distribution of a decedent's estate."  Pursuant to this statute, a surviving spouse receives at least the first $50,000.00 and one-half of the estate if there are surviving children or the whole estate if there are no children.  As a result, being a surviving spouse provides a tremendous financial benefit along with other rights.  A surviving spouse also has priority to be appointed the estate administrator pursuant to Surrogate's Court Procedure Act Section 1001 entitled "Order of priority for granting letters of administration."  The New York Probate Lawyer Blog has published many articles concerning estate administration and spousal rights.
There are many instances where two individuals cohabitate together for many years and essentially live their lives as if they were married.  Unfortunately, if there has not been a formal marriage ceremony as recognized by state law, a person's inheritance rights may be in jeopardy, particularly in New York.
New York is one of the jurisdictions which does not recognize common law marriage.  As a result, if one of the individuals who engage in a non-marital relationship dies, the survivor will not qualify as a surviving spouse and cannot inherit from their deceased partner.  Of course, if the partner created a Will or left assets in a manner which passed directly to the survivor such as a joint bank account, the partner would inherit even though there was no marriage.
While New York does not recognize common law marriage, it will recognize an out-of-state common law marriage which is valid in the other state.  This issue recently arose in an Orange County estate case entitled Matter of Rogers decided by Orange County Surrogate Timothy McElduff, Jr., on November 9, 2021.  In Rogers, the surviving partner claimed to be the spouse of the decedent.  While there was no official marriage, the survivor claimed that a common law marriage occurred in Washington, D.C.  There was no dispute that the decedent and the survivor shared a long and close relationship.  However, after a trial and the presentation of extensive evidence, the survivor failed to prove that a valid common law marriage occurred in Washington, D.C.  As a result, the survivor was not able to inherit as a distributee from the decedent's New York estate.
As can be seen from Rogers, estate planning is essential.  This is especially so where the survivors cannot inherit as next of kin.  The implementation of a Will or creation of assets that pass on death can provide security to both parties and reflect an intention to benefit one another after death.
I have represented parties in probate and administration cases in the Surrogate's Court throughout New York concerning matters of spousal rights and other issues.  Call Me Now for a free confidential review of your issue.  We provide reasonable and flexible fee arrangements and personal representation.
New York Trusts and Estates Attorney Jules Martin Haas has helped many clients over the past 40 years resolve issues relating to guardianship and probate and estate settlement throughout New York City including the Bronx, Queens, Brooklyn, Manhattan, Nassau and Suffolk County.  If you or someone you know has any questions regarding these matters, please contact me at (212) 355-2575 for an initial free consultation.