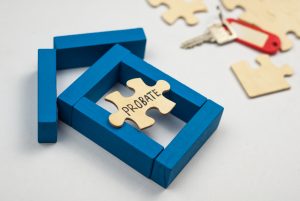 A Last Will and Testament in New York must be admitted to Probate in order for it to become effective.  The probate process involves the filing of a petition with the Surrogate's Court along with additional documents.  Persons who are identified as distributees (the decedent's next of kin) must be notified.  This is typically accomplished through the service of a Court issued Citation.  Distributees have a right to contest a Will.  The New York Probate Lawyers Blog has published many articles concerning the probate and administration of estates and contesting a Will.
Estates, Powers and Trusts Law Section 3-2.1 entitled "Execution and attestation of wills; formal requirements" provides the requirements for the proper execution of a Will.  In cases where the statutory steps are not complied with, an objection to a Will can be filed based upon lack of due execution.  For instance, two attesting witnesses are required.  If there are not two witnesses, a Will can be denied probate.
Other grounds for a contested Will include lack of testamentary capacity and undue influence.  While it may seem initially that a Will that is attorney supervised and executed in accordance with the estate law should result in a simple rejection of objections by a Court, that is not always the case.
A recent Bronx estate case decided by Bronx Surrogate Nelida Malave-Gonzalez on December 7, 2021 entitled Estate of Bux, demonstrates that there may be issues of fact which prevent an early dismissal.  In Bux, the proponent and objectant both sought to have the Court grant relief to them summarily.  Each side asserted numerous grounds including assertions regarding the failure to provide proper discovery.  Surrogate's Court Procedure Act Section 1404 entitled "Witnesses to be examined; proof required" allows pre-objection discovery in Will contests including obtaining the testimony of the attesting witnesses and the attorney who drafted the Will.
One significant factor in this case was that the Will was attorney supervised and witnessed and there was a self-proving affidavit signed by the attesting witnesses and an attestation clause.  Such affidavit sets forth the execution details including that the decedent appeared to have testamentary capacity and complied with the statutory formalities.  These aspects allow for certain presumptions of due execution and the testamentary capacity of the decedent.  However, in reviewing the evidence presented, the Court noted that the decedent's signature on the document was illegible.  Also, medical and health care records showed that the decedent's physical and psychological condition was very poor including depression, dementia and hallucinations.  As a result, and given the early stage of the litigation, the Court determined that it was premature for the objections to be dismissed and ordered that discovery continue.
I have represented proponents and objectants in many Will contest cases and other Surrogate's Court matters.  These cases can be complicated and the assistance of experienced counsel may be essential to a favorable outcome.  Call me Now for a free confidential review of your estate issue.  We offer reasonable and flexible fee arrangements and personal representation.
New York Trusts and Estates Attorney Jules Martin Haas has helped many clients over the past 40 years resolve issues relating to guardianship and probate and estate settlement throughout New York City including the Bronx, Queens, Brooklyn, Manhattan, Nassau and Suffolk County.  If you or someone you know has any questions regarding these matters, please contact me at (212) 355-2575 for an initial free consultation.