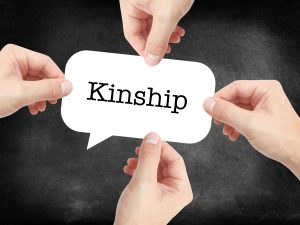 Kinship in New York is always an important factor affecting estate settlement.  Most of the proceedings in the Surrogate's Courts require that a decedent's distributees or next of kin be included as interested parties.  For instance, where a person dies intestate without a Last Will and Testament, the estate is distributable to distributees according to Estates, Powers and Trusts Law Section 4-1.1 entitled "Descent and distribution of an intestate estate."  The persons who have a right to be appointed as administrators in an intestate estate are similarly established pursuant to their status as next of kin in accordance with Surrogate's Court Procedure Act Section 1001 entitled "Order of priority for granting letters of administration."
In a situation where a decedent leaves a Will, all of the decedent's distributees must be identified in a probate petition and provided with notice of the probate proceeding.  The reason for this is that the distributees have a right to contest a Will.  If a Will is determined to be invalid, the estate would then pass to the next of kin through intestacy.  The New York Probate Lawyer Blog has published numerous blog posts regarding probate and intestate estate administration.
Proving kinship is usually a difficult process.  Marriage records, birth certificates, and other documentary evidence, as well as testimony from individuals with first-hand knowledge of a decedent's family, are required.  Due diligent efforts must be made to obtain this information.  In the case of a non-marital person, the job of establishing paternal kinship is even more difficult.  The important statute dealing with this issue is EPTL 4-1.2 entitled "Inheritance by non-marital children."  This statute describes the various avenues for proving such kinship.