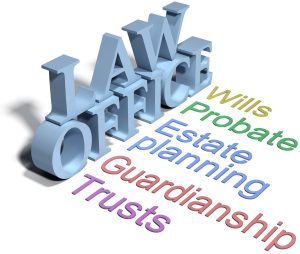 The New York estate laws contain provisions concerning the various relationships between family members.  There are statutes concerning spousal rights and also inheritance rights relating to other family members.  For example, a New York spouse has the ability to make a claim against the other spouse's estate if they are disinherited. Estates, Powers & Trusts Law Section 5-1.1-A entitled "Right of election by surviving spouse" provides that a disinherited spouse can file a right of election to claim one-third (1/3) of a decedent's net estate.  The New York Probate Lawyer Blog contains many articles concerning a spouse's right of election.
On the other hand, a person has an absolute right to disinherit any other person, including children.  Children have no right to receive a share of a parent's estate if a person leaves a child out of a Last Will and Testament or does not have a child as a beneficiary of an asset that passes by operation of law.
There are additional considerations where a decedent does not have a Last Will.  Estate settlement and distribution will be controlled by the laws of intestacy.  EPTL Section 4-1.1 entitled "Descent and distribution of a decedent's estate" sets forth the manner by which an intestate estate is to be paid.  There is a priority among the decedent's family members and a spouse and children are at the top of the list.