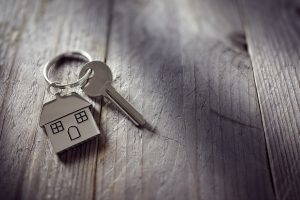 Upon the death of an individual, the process to administer the estate commences.  Sometimes a person leaves a Last Will and Testament.  If there is no Will, then the person dies intestate and the distribution of the estate is subject to the laws of intestacy.  A primary function in administering an estate is to collect and protect estate assets.
One type of asset that is commonly owned by a New York decedent, especially in New York City, is a cooperative apartment.  Ownership of a coop apartment is reflected in the registered name that appears on the stock certificate and also on the proprietary lease.  Therefore, the first consideration in these cases is to examine these documents to determine the nature of the decedent's ownership.  The stock certificate may be held in the decedent's name alone or it might be owned along with another person as a joint owner or as a tenant in common.  The nature of the ownership will direct the next steps to be taken.  For example, if the stock is owned as a joint tenancy with rights of survivorship then the ownership of the entire coop will transfer to the survivor on death and no interest in the apartment will be subject to estate administration.
A second consideration concerns the appointment of an executor or an administrator if the coop ownership is part of the decedent's estate to be administered.  The cooperative management typically will not allow anyone access to or information about the apartment until they are authorized through a Court appointment.  Often the management will not even accept payment of monthly maintenance charges if they are not being paid by an authorized party such as an estate fiduciary.  As a result, it is important to try and obtain letters testamentary or letters of administration as soon as possible.