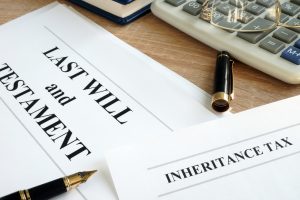 Following the death of an individual, there may be a need to create a formal estate to deal with the decedent's assets and affairs.  The creation of an estate is typically either a probate estate where the decedent leaves a Last Will and Testament or an administration estate where the decedent dies intestate.
There are different methods to determine the identity of the individual who is to be appointed as the estate fiduciary.  In the case of a probate where there is a Will, the document provides for the nomination of an executor.  When there is no Will, the New York estate laws, specifically, Surrogate's Court Procedure Act Section 1001 entitled "Order of priority for granting letters of administration," provides the direction as to who can be appointed as estate administrator.  In either situation, the initial consideration for the person who might be appointed as fiduciary is whether they understand the responsibility about to be accepted and whether they want to accept the position.
Acting as an estate fiduciary is a big responsibility.  The executor or administrator must process a petition through the Surrogate's Court to effectuate the appointment.  This process may entail a lot of work, particularly in cases where there may be a Will contest, kinship issues or disputes among parties as to whom should be appointed by the Court.  In all of these matters, the assistance of experienced estate lawyers familiar with Surrogate's Court litigation should be obtained.