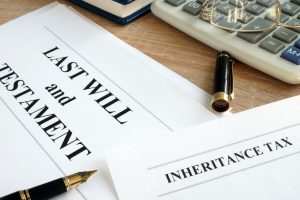 There are many issues associated with the settlement of a New York estate.  In many cases it is not clear as to who is the authorized or designated person entitled to administer an estate.  If a decedent left a Last Will and Testament, the document typically nominates an Executor to handle estate affairs.  When a decedent dies intestate without a Will, usually the next of kin step forward and take action to receive letters of administration.
However, there are frequent situations when there is no Will and no one takes any action to begin estate settlement.  In these cases, a Public Administrator accepts the role of handling an estate.  A Public Administrator is a government official whose job it is to administer the estates of people where there is no one either willing or eligible to do so.  Each county has its own separate official.
When an estate is un-administered for a period of time, it may be subjected to adverse consequences.  For example, taxes may go unpaid and there may be penalties and interest charges.  Mortgages may be delinquent and a foreclosure can occur.  One of the duties of an estate fiduciary is to collect and protect assets.  Also, an estate administrator, like a Public Administrator, needs to determine the identity of a decedent's distributees (next of kin) so that a proper distribution of estate funds can be made.  All of the aspects of finalizing an estate can become very involved.