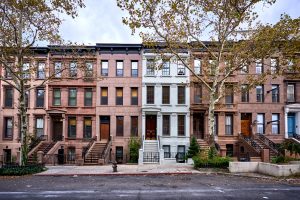 A decedent's estate may consist of many types of assets.  These may include bank and other types of financial accounts, retirement funds and real estate.  Another very common asset owned by decedents is an interest in a cooperative apartment.  A cooperative apartment, or co-op, is not real estate.  In fact, the owner of a co-op owns shares of stock in a cooperative corporation.  Due to such ownership, a person is entitled to be a lessee under a proprietary lease.  The interest in a co-op is personal property just like owning shares of stock in Microsoft.
A co-op owner is subject to and controlled by the terms of the proprietary lease.  Most importantly, unlike real property, typically a co-op cannot be transferred to another owner without the approval of the cooperative corporation.  As a result, the transfer of a co-op either by a Last Will and Testament or through intestate administration is a very problematic issue in estate settlement.  There is no assurance that the beneficiary in a Will or the decedent's next of kin will qualify or be approved by the co-op management to become an owner.  In the event there is no approval or the designated beneficiary does not want to become the owner, the co-op would need to be sold.  The New York Probate Lawyer Blog contains numerous articles regarding the settlement of an estate, co-ops, and estate real estate.
If a co-op needs to be sold, board approval is required.  The approval process for a purchaser can be very stressful for an estate executor or administrator.  This is especially so where the co-op is subject to a mortgage and the estate does not have liquid assets to make the current payments.  Also, monthly co-op maintenance charges must be paid.  The co-op sale approval process may take months to complete.  The co-op may reject the buyer with whom the estate contracted to sell the co-op.  In such a case, the estate fiduciary would need to go back to square one and find a new buyer and endure the co-op approval process again.  All the while, mortgage payments and maintenance charges may be accumulating and foreclosures may be threatened.
The co-op management has very broad discretion regarding approving or disapproving a proposed sale.  Absent some discriminatory motive, the co-op can reject a purchaser for any reason or no reason at all.  The co-op is protected by the "business-judgment" rule, which basically provides that the co-op can do whatever it wants as long as the action furthers the interest of the co-op.
A recent Manhattan estate case, decided by Manhattan Surrogate Rita Mella on November 23, 2022, entitled Matter of Schulte involved the transfer of a co-op according to a decedent's Will.  In Schulte, the co-op refused to allow the co-op to be transferred to a trust.  The estate and trust fiduciary filed a proceeding seeking redress against the co-op claiming that the refusal to transfer the co-op was due to favoritism and personal animus.  The Court dismissed the proceeding, referring to the business-judgment rule and lack of any evidence showing actual discrimination.
I have handled dozens of estates where a co-op was an estate asset.  We process the probate or administration proceeding as well as provide representation regarding the sale of a co-op and also real estate.  These matters can be complicated and we have been successful in completing the estate settlement.  Do you have an estate co-op or other issue?  Call Me Now for a free confidential review of your matter.  We offer reasonable and flexible fee arrangements and personal representation.
New York Trusts and Estates Attorney Jules Martin Haas has helped many clients over the past 40 years resolve issues relating to guardianship and probate and estate settlement throughout New York City including the Bronx, Queens, Brooklyn, Manhattan, Nassau and Suffolk County.  If you or someone you know has any questions regarding these matters, please contact me at (212) 355-2575 for an initial free consultation.