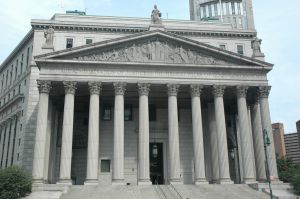 After the death of an individual, a process of ascertaining and collecting assets needs to commence.  Of course, the appointment of an estate fiduciary, whether executor or administrator, is essential to the asset collection process.  In the event a delay is expected with regard to probating a Last Will or obtaining letters of administration in an intestacy, temporary appointments can be obtained.  In a probate proceeding, the Court can appoint a preliminary executor.  In an administration proceeding, a temporary administrator can be obtained.
One of the most important aspects of estate settlement is to determine which assets are recoverable by the estate.  There are many assets which pass outside of an estate and are not subject to collection by the estate fiduciary.  These items are transferred by operation of law and include joint assets with rights of survivorship, financial accounts which have designated beneficiaries, retirement accounts with named beneficiaries and life insurance with named beneficiaries.  These types of assets are paid directly to the named payees and an estate fiduciary does not collect them.  The New York Probate Lawyer Blog has published many articles concerning estate assets.
Situations arise where an administrator or executor needs to engage in estate litigation in the Surrogate's Court in order to obtain access to and collect assets which are held by a third party.  One common avenue to recover estate property is by a proceeding under Surrogate's Court Procedure Act Section 2103 entitled "Proceeding by fiduciary to discover property withheld or obtain information."  However, in all proceedings in the Surrogate's Court, the Court must find that it has proper jurisdiction to proceed.  Jurisdictional issues are sometimes complicated.
A recent Monroe County estate case decided by Monroe Surrogate Christopher S. Ciaccio on November 29, 2022 entitled Matter of Walls reflects these jurisdictional problems.  In Walls, a decedent had changed the beneficiary designation on his life insurance policy to benefit his spouse.  The spouse was also the executor of the decedent's estate.  One of the decedent's sons from a prior marriage commenced a proceeding in Surrogate's Court pursuant to SCPA 2103 and other SCPA sections seeking to invalidate the new beneficiary designation and attempting to have the insurance proceeds made payable to the estate.
The Court reviewed all of the substantive and procedural issues and ultimately dismissed the son's petition on the ground that the Court lacked subject matter jurisdiction and the lack of standing by the son.  While there were a number of bases for the dismissal, the Court found that the son's claim was in reality a dispute between living persons, those being the spouse and the decedent's sons.  There was no claim that the insurance was an estate asset.  The Surrogate's Court does not have jurisdiction over matters that are strictly between living persons and do not involve or affect a decedent's estate.  The Court also found that since the son was not a fiduciary, he could not bring a proceeding under SCPA 2103.
As can be seen from Walls, issues arising from property owned by a decedent can be complicated.  These matters may be the subject of the Surrogate's Court estate administration or may need to be dealt with in a different forum.  I have represented clients in connection with decedent's property disputes for over 40 years throughout New York.  Do you have a question regarding a New York estate or a guardianship matter?  Call Me Now for a free confidential review of your issue.  We offer reasonable and flexible fee arrangements and personal representation.
New York Trusts and Estates Attorney Jules Martin Haas has helped many clients over the past 40 years resolve issues relating to guardianship and probate and estate settlement throughout New York City including the Bronx, Queens, Brooklyn, Manhattan, Nassau and Suffolk County.  If you or someone you know has any questions regarding these matters, please contact me at (212) 355-2575 for an initial free consultation.