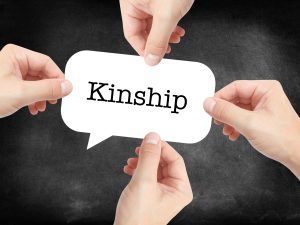 The New York Surrogate's Courts are presented with many different types of proceedings.  Those proceedings include probate cases, intestate administration matters and accounting proceedings, just to name a few.  There is a separate Surrogate's Court located in various counties throughout the state.  For example, there is the Queens County Surrogate's Court, Kings County or Brooklyn Surrogate's Court, New York or Manhattan Surrogate's Court and the Bronx Surrogate's Court.
The various matters that appear for determination invariably involve the identification of a decedent's next of kin, also known as distributees.  For instance, in a probate proceeding, the petitioner must identify, by name and address, the decedent's distributees.  This information is set forth in the probate petition.  The decedent's distributees must be made a party to the proceeding and unless they consent to the probate of a Will, they must be served with a Citation.  These parties have a right to contest a Will.
When a decedent dies intestate without leaving a Last Will, distributees have a number of rights.  First and foremost, pursuant to Estates, Powers and Trusts Law ("EPTL") Section 4-1.1 entitled "Descent and distribution of a decedent's estate," next of kin have the right to inherit an estate based upon the priority established in the statute.  Also, Surrogate's Court Procedure Act ("SCPA") Section 1001 provides for a list of persons who have priority to be appointed as the estate administrator.  When a decedent leaves a Will, the provisions of the document usually provide for nomination of an Executor.  However, when someone dies without a Will, the New York estate laws provide as to whom will act as the estate administrator.
In any of the above cases, if kinship is in doubt, the Court may require a separate hearing to find the rightful heirs.  A kinship hearing is also quite common in accounting proceedings which are meant to finally settle an estate and allow distribution of assets.
A recent Brooklyn estate case, decided by Brooklyn Surrogate Carol R. Edmead on November 3, 2022 entitled Estate of Winsome Barrett, reflects the importance of kinship in estate cases.  In Barrett, a decedent died intestate without a Will.  A daughter of the decedent filed a proceeding to have herself appointed as administrator.  Another person, also claiming to be a daughter of the decedent, filed a second petition seeking letters of administration for herself and another sister.  The Court was presented with a motion for summary judgment seeking dismissal of the second petition on the grounds that the petitioners were not biological daughters of the decedent.
After reviewing the various submissions, the Court found that there were issues of fact which precluded a summary determination of kinship.  Various affidavits and other evidence indicated that summary judgment was not appropriate.
As can be seen from Barrett, even a simple administration matter can be complicated by a kinship controversy which may be hard to conclude due to definitive proof of kinship being incredibly difficult to obtain.
I have been involved in kinship cases for over 40 years.  These matters sometimes require the use of professional genealogists to find all members of a decedent's family.  Do you have a kinship question or other issue?  Call Me Now for a free confidential review of your estate or guardianship matter.  We offer reasonable and flexible fee arrangements and personal representation.
New York Trusts and Estates Attorney Jules Martin Haas has helped many clients over the past 40 years resolve issues relating to guardianship and probate and estate settlement throughout New York City including the Bronx, Queens, Brooklyn, Manhattan, Nassau and Suffolk County.  If you or someone you know has any questions regarding these matters, please contact me at (212) 355-2575 for an initial free consultation.