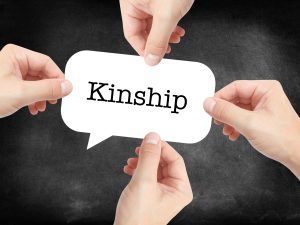 The New York Surrogate's Courts are presented with many different types of proceedings.  Those proceedings include probate cases, intestate administration matters and accounting proceedings, just to name a few.  There is a separate Surrogate's Court located in various counties throughout the state.  For example, there is the Queens County Surrogate's Court, Kings County or Brooklyn Surrogate's Court, New York or Manhattan Surrogate's Court and the Bronx Surrogate's Court.
The various matters that appear for determination invariably involve the identification of a decedent's next of kin, also known as distributees.  For instance, in a probate proceeding, the petitioner must identify, by name and address, the decedent's distributees.  This information is set forth in the probate petition.  The decedent's distributees must be made a party to the proceeding and unless they consent to the probate of a Will, they must be served with a Citation.  These parties have a right to contest a Will.
When a decedent dies intestate without leaving a Last Will, distributees have a number of rights.  First and foremost, pursuant to Estates, Powers and Trusts Law ("EPTL") Section 4-1.1 entitled "Descent and distribution of a decedent's estate," next of kin have the right to inherit an estate based upon the priority established in the statute.  Also, Surrogate's Court Procedure Act ("SCPA") Section 1001 provides for a list of persons who have priority to be appointed as the estate administrator.  When a decedent leaves a Will, the provisions of the document usually provide for nomination of an Executor.  However, when someone dies without a Will, the New York estate laws provide as to whom will act as the estate administrator.