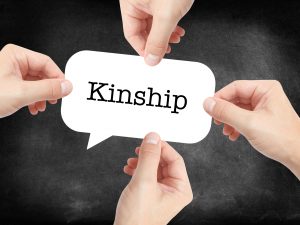 Time and again, the New York Probate Lawyer Blog has published articles discussing the manner in which the issue of kinship can affect estate administration.  The reason kinship is important is because in both probate and intestate estate cases, the Court must receive complete information regarding a decedent's distributees.
The probate process necessitates full kinship information because a decedent's distributees have a right to be notified about a Last Will and Testament being filed with the Surrogate's Court for admission to probate.  Distributees can either execute a Waiver and Consent form or they must be served with a Probate Citation.  If the distributees feel that the propounded Will is invalid, they can file objections.  Objections to probate can be based upon improper execution, lack of testamentary capacity, undue influence, fraud or other grounds.  If the Will is not admitted to probate, the distributees would inherit the estate.
In intestate matters, kinship is essential since the decedent's distributees are the individuals who have a right to receive a share of the estate.  Also, a distributee has the right to be appointed as an estate administrator.