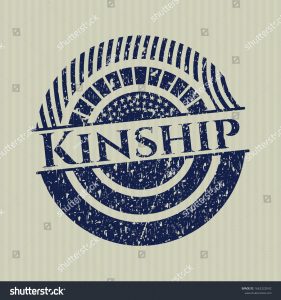 All proceedings regarding an inheritance from a decedent require that interested parties receive proper notice to protect their interests.  Whether an estate involves the probate of a Last Will and Testament or administration where there is intestacy, it is essential to determine the identity of a decedent's heirs or distributees.  The New York Probate Lawyer Blog has published many articles regarding proof of kinship.
In both probate and intestate cases, estate lawyers may need to present evidence establishing that an individual is a distributee of a decedent or eliminating the possibility that any unknown heirs exist.  This evidence may need to be presented in an Affidavit of Due Diligence or at a formal Kinship Hearing in the Surrogate's Court.  The manner by which kinship can be provided is through documents such as birth, death, and marriage records.  Also, testimony from disinterested parties who knew a decedent can establish such facts as marriages and the existence of children and other relatives.  The use of professional genealogical search firms can prove to be invaluable in difficult cases.
One area in estate settlement that is important in establishing potential kinship is where a claimant's father was not married to the claimant's mother.  Proof of kinship in these non-marital child cases is provided by Estates, Powers and Trusts Law Section 4-1.2 entitled "Inheritance by non-marital children."  The statute provides that potential non-marital kinship can be demonstrated by various means including where there is an order of filiation showing paternity; a signed acknowledgement regarding paternity; proof that the father "openly and notoriously acknowledged the child as his own"; or through blood genetic marker testing.  Proof of paternal kinship in a New York estate case can be difficult.  An interesting example of the issues that can arise in such matters was recently shown in a Pennsylvania estate case entitled In Re Estate of David W. Ackley, Sr.  As reported by Max Mitchell in the Legal Intelligencer on August 12, 2020, an administrator of an estate sought to compel an alleged heir to take a DNA test.  The Court recognized that the alleged heir had the burden to prove kinship.  However, it refused to grant the Administrator's request to force the claimant to take a DNA test.
Whenever an estate needs to be administered and settled, the determination of kinship can be a major stumbling block to finalizing the matter and effectuating distribution of assets to the rightful beneficiaries.  One of the advantages of preparing a Last Will or Living Trust is examining whether there may be difficulties proving kinship and developing information and a plan that will avoid extra delays and costs at the time of estate settlement.  Advance planning is always the best course to follow.
I have represented many parties in probate and administration cases involving kinship and other issues.  Call Me Now for a free confidential review of your matter.  We provide reasonable and flexible fee arrangements and personal representation.
New York Trusts and Estates Attorney Jules Martin Haas has helped many clients over the past 40 years resolve issues relating to guardianship and probate and estate settlement throughout New York City including the Bronx, Queens, Brooklyn, Manhattan, Nassau and Suffolk County.  If you or someone you know has any questions regarding these matters, please contact me at (212) 355-2575 for an initial free consultation.