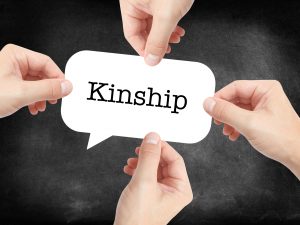 Time and again, the New York Probate Lawyer Blog has published articles discussing the manner in which the issue of kinship can affect estate administration.  The reason kinship is important is because in both probate and intestate estate cases, the Court must receive complete information regarding a decedent's distributees.
The probate process necessitates full kinship information because a decedent's distributees have a right to be notified about a Last Will and Testament being filed with the Surrogate's Court for admission to probate.  Distributees can either execute a Waiver and Consent form or they must be served with a Probate Citation.  If the distributees feel that the propounded Will is invalid, they can file objections.  Objections to probate can be based upon improper execution, lack of testamentary capacity, undue influence, fraud or other grounds.  If the Will is not admitted to probate, the distributees would inherit the estate.
In intestate matters, kinship is essential since the decedent's distributees are the individuals who have a right to receive a share of the estate.  Also, a distributee has the right to be appointed as an estate administrator.
As can be expected, determining a person's distributees can be difficult.  Multiple individuals may claim to be a decedent's closest next of kin.  Where a decedent has numerous children, particularly where children are non-marital, proof of paternity is also a concern.
A recent Manhattan estate case entitled Estate of Ramsey, decided by Manhattan Surrogate Rita Mella, demonstrates the complexities and difficulties encountered in kinship determination.  Ramsey involved the estate of Calvin Ramsey, the former New York Knicks basketball player, who died intestate.  Initially, a petition for letters of administration was filed claiming that the decedent was survived by nieces and nephews.  Based upon this petition, Letters of Temporary Administration were issued to a person named Ivane Phillips.  Later on a cross-petition was filed claiming that the decedent's distributees were maternal first cousins.
As it turned out, Ivane Phillips died and another cross-petition was filed by a niece seeking to replace Ivane Phillips.  The Court decision details the various procedural aspects regarding citations, the need for the public administrator to be included in the proceedings and other matters.
Ultimately, the Court granted Temporary Letters of Administration to the niece.  However, it also directed that a hearing be held to decide whether the nieces and nephews were sole distributees of the decedent and whether the nieces and nephews can inherit in view of the decedent's status as a non-marital child.  The Court put off any determination as to the kinship of the cousins pending the hearing for the nieces and nephews since the later class had priority to inherit.
As can be seen by Ramsey, kinship issues and hearings can be very complicated.  The assistance of an experienced estate and kinship lawyer can be essential.  Also, the preparation of an estate plan and pre-death planning where kinship is a problem may avoid extensive estate litigation.  Call me now for a free confidential review of your estate issue.  We offer reasonable and flexible fee arrangements and personal representation.
New York Trusts and Estates Attorney Jules Martin Haas has helped many clients over the past 40 years resolve issues relating to guardianship and probate and estate settlement throughout New York City including the Bronx, Queens, Brooklyn, Manhattan, Nassau and Suffolk County.  If you or someone you know has any questions regarding these matters, please contact me at (212) 355-2575 for an initial free consultation.