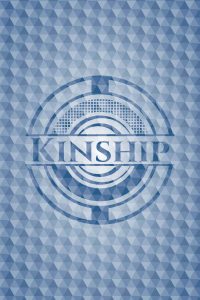 There are many instances where a person dies intestate, without a Last Will and Testament.  When this occurs, a decedent's estate is distributed to his next of kin or distributees pursuant to the priorities established under Estates, Powers and Trusts Law Section 4-1.1 entitled "Descent and distribution of a decedent's estate."  The New York Probate Lawyer Blog contains many articles concerning intestate estates and the appointment of administrators in these cases.
Surrogate's Court Procedure Act Section 1001 entitled "Order of priority for granting letters of administration" sets out the persons who are entitled to be appointed as estate administrator when there is no Will.  Of course, if a person leaves a Will, the Will provisions provide for the appointment of executors which typically negates the need to rely on SCPA 1001 for the appointment of a fiduciary.  Preparing a Will which then is probated avoids some of the issues in Surrogate's Court relating to intestacy.  The presence of a Will also may facilitate estate settlement.
When there is no Will and the identity of a decedent's distributees are unknown at the outset, generally, the Surrogate will appoint a local public official called the Public Administrator to administer the decedent's estate.  This may also occur when the closest known next of kin are cousins or more distant relatives.  While kinship issues may arise in probate proceedings, usually there is a nominated executor who can handle estate affairs while the kinship issues are determined.
The determination of kinship can be a long and arduous process, especially where there are potential distant relatives spread out over many different states and countries.  Kinship hearings, like other estate litigation, require the submission of documents such as birth and marriage and death records and testimony from persons who have personal knowledge regarding the decedent's heirs.  Both maternal and paternal heirship is usually required when the relationships concern distant potential distributees.  Obtaining these documents and other kinship information can take many months and all gaps must be closed.
A recent Manhattan estate case involving a kinship determination entitled Estate of Martin was decided by Manhattan Surrogate Hilary Gingold on April 27, 2023.  In Martin, the Public Administrator was handling a decedent's estate and had prepared a final accounting.  As part of the accounting proceeding, there was a kinship proceeding to determine the decedent's next of kin.  The Court had also appointed a guardian ad litem to represent unknown distributees.  In the case, two individuals, who were not related to the decedent, claimed that they had the right to be included as distributees of the decedent based upon equitable adoption by their stepmother who was a cousin of the decedent.
The Court reviewed the doctrine of equitable adoption and determined that the doctrine was based upon a contractual relationship between the claimed adoptees and the claimed adoptive parent.  If a contractual relation existed, the claimed adoptees could recover from the adoptive parent but that right did not create in them the status of distributees of a decedent. No legal adoption is created between an equitable adoptee and the decedent and the succession laws do not apply to an equitable adoption.  As a result, the claimants were found to have no inheritance rights in the decedent's estate.
As can be seen from Martin, beneficiary rights in estates can be complicated.  I have represented beneficiaries and estates in New York for over 40 years.  Do you have a question or problem concerning an estate or trust?  Call Me Now for a free confidential review of your estate matter.  We offer reasonable and flexible fee arrangements and personal representation.
New York Trusts and Estates Attorney Jules Martin Haas has helped many clients over the past 40 years resolve issues relating to guardianship and probate and estate settlement throughout New York City including the Bronx, Queens, Brooklyn, Manhattan, Nassau and Suffolk County.  If you or someone you know has any questions regarding these matters, please contact me at (212) 355-2575 for an initial free consultation.