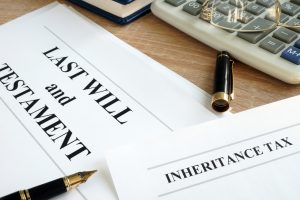 The probate of a Last Will and Testament is essentially the procedure by which a Will is validated by the Surrogate's Court.  The New York trust and estate laws contain many provisions which are intended to protect the sanctity of a Will and insure that the intentions of a decedent are carried out.
First and foremost are the provisions contained in Estates, Powers and Trusts Law Section 3-2.1 entitled "Execution and attestation of wills; formal requirements."  This statute sets forth the various requirements for the signing of a Will.  There is a requirement that the Will be written, that there be at least two (2) attesting witnesses and that the Will be signed by the testator at the end.
The basic requirements found in the statute ensure that a decedent's wishes which are expressed in the document are legitimately preserved.  When a person dies it is apparent that he is no longer around to certify and authenticate the dispositions that he set forth in the document.  The New York Probate Lawyer Blog contains numerous articles explaining and discussing the probate process.  New York probate and estate lawyers are familiar with the estate laws.
When a Will has been filed for probate, there are occasions when family members or other parties who have standing may Object to the probate of the Will.  Standard objections which appear in Will contests include lack of due execution, lack of testamentary capacity, and undue influence.  Sometimes a person may believe that a Will is invalid because it does not contain provisions which a decedent during his lifetime stated he would insert in the document.  It is not uncommon to hear a person complain that a decedent had promised to leave him, say, $10,000.00 or some other gift.  As it turned out, such promised provision was not in the Will.
A mere promise to make a gift in a Will is not enforceable.  EPTL Section 13-2.1 requires that any contract to make a testamentary provision or to establish a trust must be in writing and signed by the person making the promise.  A recent Manhattan estate case entitled Padilla v. Estate of Larmett, decided by Manhattan Surrogate Hilary Gingold on October 16, 2023, dealt with this issue.  In Larmett, a plaintiff claimed in a lawsuit that the decedent promised to make a Will leaving him one-third (1/3) of his estate.  The plaintiff also relied on information that the decedent had inserted in two (2) Will questionnaires.  The defendant in the case, the executor of the estate, sought to have the lawsuit dismissed.  In fact, the Surrogate did dismiss the claim.  The Court noted that an oral promise to make a Will is not enforceable without a written and signed paper reflecting the promise.  Additionally, the Court noted that the Will questionnaires could not be probated as a Will and that they did not present a clear and unambiguous showing of the decedent's intent to renounce his ability to make a testamentary disposition.
As can be seen from Larmett, it is important for a testator to create a Will which contains clear and unambiguous provisions and is signed and witnessed to comply with the estate laws.  I have represented clients in probate, administration, accounting and many other Surrogate's Court matters throughout New York.  Do you have a question or problem concerning an estate or trust?  Call Me Now for a free confidential review of your issue.  We offer reasonable and flexible fee arrangements and personal representation.
New York Trusts and Estates Attorney Jules Martin Haas has helped many clients over the past 40 years resolve issues relating to guardianship and probate and estate settlement throughout New York City including the Bronx, Queens, Brooklyn, Manhattan, Nassau and Suffolk County.  If you or someone you know has any questions regarding these matters, please contact me at (212) 355-2575 for an initial free consultation.