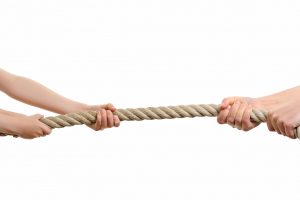 Contesting a Last Will in New York is a complex and difficult endeavor.  The problem initially encountered, of course, is that the decedent is not available to explain exactly what occurred in connection with the preparation and execution of a Will.  As a result, the facts and evidence need to be obtained and gleaned from outside sources such as witnesses and various documents and records.  In most cases, the process is cumbersome and very time consuming.  New York estate lawyers assist clients with the relevant Surrogate's Court procedures and statutes contained in the Estates, Powers and Trusts Law.  The New York Probate Lawyer Blog contains many articles about Will contests.
When a Will is drafted by an attorney and an attorney supervises the signing ceremony, there are certain presumptions of due execution which greatly advance the probate of the document.  A recent decision by Ulster County Surrogate Sara McGinty on January 6, 2021, in a case entitled Estate of Linich, shows that a contestant has a heavy burden to invalidate a Will.
In Linich, the decedent changed his Will to benefit his business agent and friend.  A prior Will had benefited the decedent's niece who filed objections to the probate of the later Will.  The typical objections to probate are lack of due execution, lack of testamentary capacity and undue influence.  Fraud, duress and forgery sometimes are also asserted.
As to due execution, the Linich Court found that the Will was drafted by an attorney and its execution was duly supervised by a lawyer.  These facts, along with the presence of an attestation clause, created a presumption of due execution.  Since the Objectant failed to provide any evidence to the contrary, it was determined that the Will was properly executed.
As to testamentary capacity, a proponent of a Will needs to show that the decedent essentially knew and understood that he was signing a Will and that he understood both the nature of his property and the natural objects of his estate assets.  The Court reviewed all of the facts and found that testamentary capacity did exist.  It was interesting to note that the Court explained that just because a person is diagnosed with dementia or had a history of depression, does not by itself show that a person lacked capacity.  The Court said that it was necessary to show that such conditions actually affected the decedent's capacity at the very time he signed the Will.  The Objectant in Linich was unable to satisfy the burden of proof.
With regard to undue influence, the Court found that despite the existence of a confidential relationship between the decedent and his friend, their dealings were fair and did not involve any improper influence.  The Objectant failed to provide any evidence that improper influence was actually performed by the friend.  The relationship between the decedent and the friend was found to be respectful and affectionate.  The Court also determined that there was no basis for a claim of fraud.  Thus, the Will was admitted to probate.
As shown by Linich, an objection to probate must present more evidence than the decedent was sickly or that a relationship seemed to be improper.  I have represented many individuals in contested Will cases and other Surrogate's Court matters.  Call Me Now for a free confidential review of your estate or guardianship matter.  We offer reasonable and flexible fee arrangements and personal representation.
New York Trusts and Estates Attorney Jules Martin Haas has helped many clients over the past 40 years resolve issues relating to guardianship and probate and estate settlement throughout New York City including the Bronx, Queens, Brooklyn, Manhattan, Nassau and Suffolk County.  If you or someone you know has any questions regarding these matters, please contact me at (212) 355-2575 for an initial free consultation.