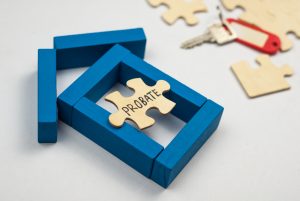 Preparing a New York Last Will is essential in order to dispose of assets in an orderly manner.  A Will allows a testator to provide for bequests and devises of his personal property and real estate interests according to his intentions and desires.
Beneficiaries can be named and each one designated with an appropriate estate share.  The beneficiaries can be family members, friends or institutions such as charities.  Also, the dispositions can be outright or through a testamentary trust which may provide long term or specific oversight.  Executors can be selected as well as trustees and guardians for minor children.
Estates, Powers and Trusts Law Section 3-2.1 entitled "Execution and attestation of wills; formal requirements" sets forth the requirements for Will execution.  The legal mandates such as the need for two witnesses and the publication of the document must be followed with precision or the validity of the Will may be placed at risk.  The New York Probate Lawyer Blog contains numerous articles regarding Surrogate's Court litigation and Will contests.
With the recent advent of the pandemic, there has been an increase in the need and desire to have Wills executed in locations outside of the traditional attorneys' office.  These places can be at a person's home or sometimes at a medical facility.  While there are no restrictions as to where a Will can be signed, the utilization of outside locales can be problematic.  Here are just a few of the issues which may arise:
Witnesses: When a Will is signed in an attorney's office, typically the witnesses are other attorneys who are in the office, or paralegals, or other staff who are generally familiar with the Will signing procedure.  This can be important if the Will is challenged.  Testimony from such individuals tends to be clearer and more complete since the process is one which they experienced before.  When a Will is executed with witnesses who are neighbors or friends or just passers-by who happen to be available, testimony may be more ragged because such persons are not experienced to notice the importance of the steps taken during execution, such as whether the testator declares the document to be his Will, or which witness signed first, or whether all the witnesses were present when the testator signed.  This is especially so when many years pass between the date of signing and probate.  Additionally, if testimony is needed it may be easier to locate an attorney or paralegal witness as opposed to some neighbor who has had no contact with the testator and moved away years before probate.
Attorney Supervision: Having a Will execution supervised by an attorney is essential.  The estate laws provide various presumptions of validity for Wills that were signed under the supervision of an attorney.  While sometimes an attorney may supervise the execution of a Will outside of his office, many times there is no attorney present at these alternate locations.  Non-attorney executed Wills not only lose presumptions of validity but may suffer from executions which do not follow the statutory guidelines.  Witnesses may not always sign in the presence of the testator or other witnesses solely because there is no one present to insure compliance.  Also, testimony from an attorney as to the entire execution process, as well as to the testamentary capacity and understanding of the testator, can be crucial if objections to the Will are filed.
Custody and Control: When a Will is signed in the office of the attorney, there is typically a record of who maintained control of the original document.  Additionally, the record also usually reflects that there was only one Will signed, the number of pages of the document and whether the pages were fastened by a staple or otherwise.  Executions that occur in alternate locations may not have a complete record of what became of the original after signing, who was in control of the document and whether there was an opportunity to change or replace pages.  The problem is that any significant doubt or issue as to these matters can interfere with a smooth probate process.
I have probated many Wills and been involved with litigation regarding Wills and objections to probate.  Call Me Now for a free confidential review of your probate or estate issue.  We provide reasonable and flexible fee arrangements and personal representation.
New York Trusts and Estates Attorney Jules Martin Haas has helped many clients over the past 40 years resolve issues relating to guardianship and probate and estate settlement throughout New York City including the Bronx, Queens, Brooklyn, Manhattan, Nassau and Suffolk County.  If you or someone you know has any questions regarding these matters, please contact me at (212) 355-2575 for an initial free consultation.