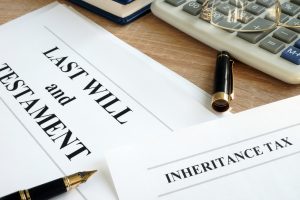 The commencement of a proceeding to initiate the settlement of a decedent's estate requires a determination of the proper Court to accept the filing of papers.  Upon the death of a decedent, it is first necessary to find whether the decedent had prepared a Last Will and Testament or died intestate.  This information will allow a petitioner to properly prepare either a petition for probate to receive letters testamentary or a petition for letters of administration.
Additionally, a finding must be made before a filing as to the jurisdiction in which the decedent was domiciled.  Domicile involves more than just residence.  A person can have multiple residences in different states or even countries.  However, there is only one place of domicile which is where a decedent maintained his primary home.  Usually domicile is easy to locate since a decedent would file taxes, have a place of business or employment, maintain bank accounts and have other local connections.  There are occasions when such a determination may be more difficult to finalize.  Domicile is important because the place of domicile, for the most part, will determine the local estate laws which apply to the estate.  Also, the Court in the place of domicile is usually the proper forum to file the estate proceeding.  The New York Probate Lawyer Blog has discussed the issue domicile in earlier blog posts.  Disputes regarding domicile may involve substantial issues of estate rights.  For example, a spousal right of election may have different benefits in one jurisdiction as opposed to another.
In addition to domicile, an issue may arise as to the appropriate local Court to file the estate papers.  Thus, when there is a domiciliary of New York State, is it proper to file papers in the Queens Surrogate's Court, or should the papers be filed in Manhattan Surrogate's Court?  Again, a review of the decedent's domicile location becomes important.