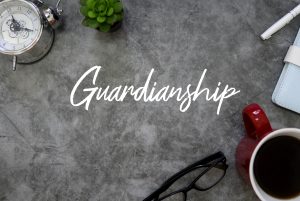 The imposition of a Guardianship for incapacity or disability in New York can occur in a number of ways.  Perhaps the most well-known procedure is that provided by Article 81 of the Mental Hygiene Law (MHL).  These provisions set forth the legal standards and procedures for the appointment of a Guardian for the person and/or property of an individual who is incapacitated.  Essentially, MHL 81.02 entitled "Power to appoint a guardian of the person and/or property; standard for appointment" provides that a person is incapacitated if they would suffer harm because they cannot provide for personal or property needs and they fail to understand and appreciated the disability.  The New York Probate Lawyer Blog has published many articles discussing different aspects and issues involved in a Guardianship case.
The appointment of a Guardian requires clear and convincing evidence.  There is a Court hearing and the focus of the inquiry is on the functional abilities of the person alleged to be incapacitated.  Essentially, the Court examines a person's ability to handle various activities of daily living.  If a Guardian is found to be needed, the Court has the ability to structure or apply Guardianship control in a limited way to suit the needs of the individual.  The imposition of the least restrictive powers is mandated.
In this regard, MHL 81.36 entitled "Discharge or modification of powers of guardian" allows the Court to terminate a Guardianship in a number of circumstances.  These include situations where the incapacitated person becomes able to exercise powers for personal needs or property management or the appointment of a Guardian is no longer necessary.  Thus, there is a statutory and procedural framework to allow a Guardianship under Article 81 to be modified or even terminated.  Once again, the Court has discretion to provide a person with independence and limit control by others.
Another procedural avenue to obtain a Guardian is found in Article 17A of the Surrogate's Court Procedure Act (SCPA).  These provisions allow the appointment of a Guardian in situations where a person is developmentally or intellectually disabled.  This statute is much more restrictive than the Article 81 methodology in that there is little room for the Court to mold the Guardianship powers and implementation.  It is more like an all-or-nothing determination.
The lack of flexibility in Article 17A was recently examined by Richmond County Surrogate Matthew J. Titone in a decision dated May 23, 2022 entitled Matter of M.M.  In this case, a person for whom an Article 17A Guardian was appointed when he was 15 years old sought to have the Guardianship terminated and a Supplemental Needs Trust dissolved.  The petitioner claimed that he had established an independent life for himself.
The Court recognized that Article 17A did not contain a stated procedure for the termination or modification of the Guardianship.  However, the Court did find that there was a basis founded upon the interests of justice and best interests to provide a remedy.  After examining the statutory provisions and evidence regarding the petitioner's change of condition and changes in the manner in which the petitioner's disability was diagnosed by modern standards, the Court allowed the Guardianship to be dissolved and the Special Needs Trust terminated.
I have represented clients in many aspects of Guardianship over the past 40 years.  Call Me Now for a free confidential review of your Guardianship matter.  We offer reasonable and flexible fee arrangements and personal representation.
New York Trusts and Estates Attorney Jules Martin Haas has helped many clients over the past 40 years resolve issues relating to guardianship and probate and estate settlement throughout New York City including the Bronx, Queens, Brooklyn, Manhattan, Nassau and Suffolk County.  If you or someone you know has any questions regarding these matters, please contact me at (212) 355-2575 for an initial free consultation.