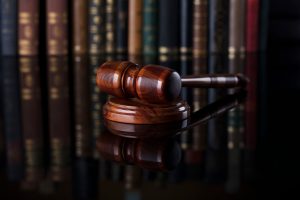 A very common issue that arises in estate litigation concerns pre-death transfers of assets.  When a person prepares a Last Will and Testament, this document only controls assets which are owned by a decedent at the time of death.  If an asset is transferred or re-titled into the name of another person prior to death, it is not part of the decedent's estate whether he dies with a Will or intestate.  While property owned by a decedent at death may be intended for post-death distribution to certain individuals, a pre-death transfer very often changes or circumvents such distributions.  As a result, potential post-death beneficiaries often object to having their inheritance side-tracked by a lifetime transfer which occurs shortly before a decedent's demise.  The New York Probate Lawyer Blog discusses many types of Surrogate's cases regarding property transfers.
This scenario is precisely what occurred in a recent Queens estate case entitled Matter of Varrone, decided by Queens Surrogate Peter Kelly on June 17, 2021.
In Varrone, the decedent died leaving five children.  A number of years before her death, the decedent, through a series of deeds, transferred her home to just one of her sons, John.  She also prepared a Last Will leaving her estate to John.  Following the decedent's death, another son, Charles, commenced estate litigation and sought to void the pre-death transfer of the home to John.
There was a significant amount of testimony and evidence presented in this case.  The Court found that the decedent had demonstrated an intention to give the property to John.  The decedent's Will reflected that John was to be the sole beneficiary of her estate.  In addition, the testimony of the attorney who prepared the deed transfers and the Will provided evidence that the decedent wanted her home to go to John.  Also, there was testimony by other individuals and the decedent's doctor which showed that she was capable of making decisions for herself and not subject to being influenced.  In this regard, the Court found that Charles' assertions of lack of capacity and undue influence were without merit.  As a result, the deeds were found to be valid and the Court dismissed the attempt to have them voided.
One interesting aspect of the case was that the Court did not void the transfers even though John was the named agent under his mother's Power of Attorney.  The Court noted that the mere existence of the Power did not render the relationship confidential.  It was found that there was no evidence that John was using "disparate power" to influence the decedent and the transfers were not made by John using the Power of Attorney.
There are many instances where prior to a person's death, individuals attempt to arrange for pre-death transfers of property.  When these instances arise which seem to be improper, a proceeding can be commenced to have an Article 81 Guardian appointed.  A Guardian, along with Court supervision, may avoid the exploitation of a person who is incapacitated and may be vulnerable to undue influence.
I have represented many individuals in Surrogate's Court and Guardianship cases concerning the transfer of assets.  Call Me Now for a free confidential review of your estate or guardianship matter.  We provide reasonable and flexible fee arrangements and personal representation.
New York Trusts and Estates Attorney Jules Martin Haas has helped many clients over the past 40 years resolve issues relating to guardianship and probate and estate settlement throughout New York City including the Bronx, Queens, Brooklyn, Manhattan, Nassau and Suffolk County.  If you or someone you know has any questions regarding these matters, please contact me at (212) 355-2575 for an initial free consultation.