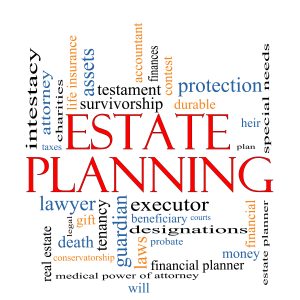 The procedure and terminology in a case involving a New York estate can be perplexing to those unfamiliar with this area of the law.  Surrogate's Court matters typically involve statutes that are part of the Surrogate's Court Procedure Act (SCPA) and the Estates, Powers and Trusts Law (EPTL).
The Surrogate's Court is the forum in which matters such as the probate of a Last Will and Testament or the administration of an intestate estate are presented.  This kind of a case is a separate proceeding.  There are numerous additional types of proceedings, most of which concern the affairs of a decedent.  For example, there are accounting proceedings, kinship proceedings, turn-over proceedings and proceedings to remove an executor or administrator from office.  Since each proceeding is like a separate lawsuit, it is necessary for the Court to be certain that jurisdiction is obtained over all of the interested parties.  In this manner, the Court is assured that when it makes a decision in the case, its ruling will bind all of the interested parties and all of the interested parties will be given the opportunity to be heard and to protect their interests.
In each proceeding, the initiating party must provide the Court with full information regarding the identity and address of all interested parties.  If any of his information is unknown, the Court must be advised as to the missing information and the efforts made to obtain these facts.