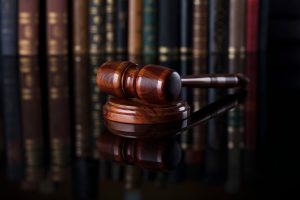 One of the responsibilities of a fiduciary, whether an Executor, Trustee or Administrator, is to discover, administer and protect the assets of an estate or trust.  When assets are in the form of bank accounts or other financial funds, these items can be transferred into a new estate or trust account and controlled thereafter by the fiduciary.
Many trusts and estates own different kinds of assets.  One of the most valuable assets is real estate.  This item may be in the form of residential property such as a single family home or even a condominium.  There may also be vacant land or commercial property.  A very common problem faced by a fiduciary is that a third party is occupying the estate or trust real estate without the right to remain there.  Such improper occupancy can cause problems with the management of the real estate since access to the property may be restricted.  Also, the presence of an authorized occupant may interfere with the sale of the real estate or lower its market value.
In these situations, the fiduciary usually can bring eviction type proceedings in the Surrogate's Court or the appropriate landlord-tenant Court.  I have represented fiduciaries and occupants in these eviction cases on many occasions.  The New York Probate Lawyer Blog contains many posts dealing with real estate matters and also evictions.