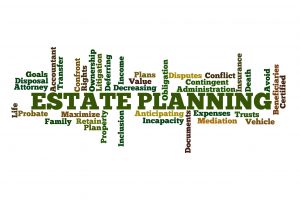 New Yorkers, as well as people throughout the world, are dealing with the health and financial effects of the COVID-19 pandemic. As in many past emergency and life-changing situations, thoughts are focused on a person's future well-being. In particular, having practiced in the New York trusts and estates and estate planning area for 40 years, I have encountered similar environments created by events such as 9/11 and Hurricane Sandy.
This article is meant to provide some reassurance and guidance going forward. As I have talked about in many posts in the New York Probate Lawyer Blog, preparing an estate plan is important. Such a plan, which should include advance directives, provides a documentary guide for the disposition of assets upon death and for life-time, health care and financial management. These documents include a Last Will and Testament, Living Will, Health Care Proxy, Living Trust and Power of Attorney.
If such a plan has not been instituted, the time to consider and implement these papers can take place going forward. If there is an emergency situation call my office now and we can attempt to assist.