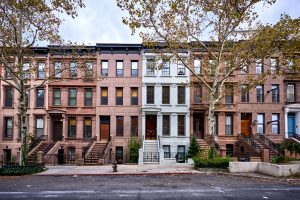 In New York there are many different types of residences that may have been occupied by a decedent.  The settlement of an estate may be impacted by the nature of such home.  For instance, a person may have been living in a rental apartment, or in a cooperative or condominium unit.  Another possibility is that a decedent owned and resided in a single or multi-family home.
An estate attorney in New York who is also experienced with landlord-tenant and real estate issues can assist with administrating such properties.  Where a decedent lived in a rental apartment, the estate does not own any equity in the apartment and it does not have any value that can be sold or collected.  However, some apartments, such as rent-stabilized or rent controlled units, are given certain rights which allow designated family members to continue to live there.  Such rights are called succession rights and these can be very valuable especially where the rent is low.
The protection of residence rights can be complicated.  In a recent Brooklyn case entitled College Apartments, LLC v. Gedeon decided by Civil Court Judge Hannah Cohen on December 18, 2020, a landlord had commenced a non-payment of rent eviction case against the tenant.  As it turned out, the tenant had died before the case was commenced.  The son of the decedent tried to settle the case with the landlord and alleged that he was entitled to succession rights.  After reviewing the case following a settlement, the Court dismissed the proceeding since the death of a defendant prior to the commencement of an action results in the action being a nullity.  Fortunately for the son, he was able to retain counsel who sought to dismiss the case even after the settlement.