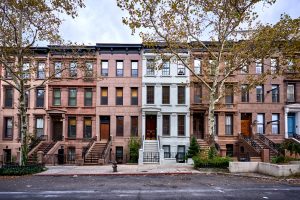 A New York decedent may have many different interests in property and assets. Such interests may include real estate such as a residence and financial and bank accounts. These assets are disposed of after death through a number of methods. There may be a Last Will and Testament which, after being admitted to probate, controls the disposition of items held in the decedent's name alone. Also, assets that are owned jointly or that contain designated beneficiaries are distributed by operation of law to the designee. The New York Probate Lawyer Blog has published many posts talking about asset distribution from an estate.
Another very important right that may flow from a decedent is a right to succeed or take over the tenancy of a decedent's New York City rent stabilized or rent controlled apartment. This right which is typically afforded to certain family members identified in the rent regulations is important because it preserves the tenancy and rent limitations for the successors. The rent laws and regulations provide very specific guidelines for someone to qualify for this favored treatment.
In addition to family members, the rules allow for so-called non-traditional family members to obtain these rental rights under certain conditions. Where individuals have relationships that in effect amount to financial and family-type interdependence, the law will recognize the need to allow the survivor to take over the apartment tenancy. In these cases, a Court will scrutinize the nature and extent of the relationship to see whether the statutory criteria have been satisfied.