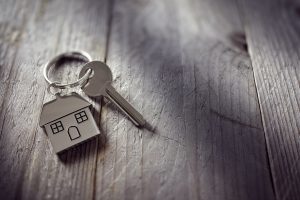 There are many issues which a New York estate administrator may need to deal with.  The basic function of an estate executor or administrator involves identifying and collecting assets and resolving claims and other obligations affecting an estate.  The New York Probate Lawyer Blog contains many articles describing various aspects of estate settlement.
A decedent may own different types of assets.  These may include financial accounts and business interests.  However, one of the most common and valuable assets is a real estate residence.  While the decedent's house may be the most valuable item in an estate, a number of problems may exist regarding the property.  For instance, there may be a mortgage which needs to be paid, or real estate taxes that are due.  The property may need repairs in order to maintain its value and structural integrity.  In many cases, an estate does not have sufficient assets to pay for such expenses.  As a result, the property would need to be sold to satisfy these items.  Also, real estate assets may need to be sold to be able to make payment of estate funds to various beneficiaries.
A major issue which often arises is that the real estate which is to be sold may be occupied by third parties or other family members. When this occurs, the administrator or executor must commence Court proceedings to obtain the eviction of the occupants.  This Probate Blog has discussed this issue in previous posts.
Of course, eviction proceedings may be prevented if the occupants are in possession pursuant to a lease.  Assuming there is no lease, there are a number of options which the estate fiduciary may pursue.  The most obvious route is to commence eviction proceedings in the Housing Part of a local Court.  Housing Court eviction proceedings may take a long period of time.  Also, these local Courts may not be familiar with some of the issues which arise in connection with estate administration.
Another avenue to obtain possession of property is to file proceedings in the Surrogate's Court where the estate is being administered.  Such proceedings may be in the form of a turnover proceeding pursuant to Surrogate's Court Procedure Act Section 2103 entitled "Proceeding by fiduciary to discovery property withheld or obtain information."
Another possibility is to bring a proceeding for ejectment in the Surrogate's Court.  This method was recently utilized in a Bronx estate case entitled Estate of Ford, which was decided by Bronx Surrogate Nelida Malave-Gonzalez on June 13, 2023.  In Ford, the Court granted a request by an Administrator for ejectment against one of the decedent's heirs and another relative since it was in the best interests of the estate to have the property sold.
As can be seen, there are numerous issues that arise during the course of estate settlement.  Some of these matters involve estate litigation in the Surrogate's Court.  I have been handling estate cases throughout New York City and other counties for the past forty (40) years.  Do you have an issue regarding an estate?  Call Me Now for a free confidential review of your estate matter.  We offer reasonable and flexible fee arrangements and personal representation.
New York Trusts and Estates Attorney Jules Martin Haas has helped many clients over the past 40 years resolve issues relating to guardianship and probate and estate settlement throughout New York City including the Bronx, Queens, Brooklyn, Manhattan, Nassau and Suffolk County.  If you or someone you know has any questions regarding these matters, please contact me at (212) 355-2575 for an initial free consultation.