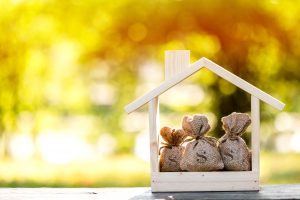 The settlement of an estate typically focuses on the protection and collection of estate assets.  These assets may include bank accounts, retirement funds and other financial holdings.  However, the major asset in most estates is an interest in real estate.  Real estate may be in the form of a single family home, a multi-family residential building, commercial property or even a condominium unit.  While a cooperative apartment is not real property, since the interest is in the cooperative corporation, its value and ownership are generally equivalent to real estate holdings.
The decedent's interest in real property is determined by the ownership document existing at the time of death.  This is typically a deed.  A deed can show different types of ownership interests.  The decedent may own a property as a joint tenant with a right of survivorship or he may just own the property in his name alone.
Problems arise when an estate property is held in the name of a number of owners as tenants in common.  In such a case, the decedent's interest passes to his beneficiaries who then own the property along with the other owners, all as tenants in common.
These situations often create difficulties for estates and estate beneficiaries since they cannot sell their inherited interests without the cooperation of the continuing owners who may not want to sell.  Additionally, the original owners may try to exclude beneficiaries from entering or taking a possession of any part of the property or from receiving any of the rents that may be generated from the property operation.  Estate litigation often ensues.
Difficulties arise when a decedent fails to consider these consequences in an estate plan or when he first takes title.  When an estate or estate beneficiaries are faced with this dilemma, the most common avenue for resolution is to commence an action for a partition.  This is a lawsuit whereby one of the owners asks the Court to force a sale of the property so that each owner can receive a payout of his interest.
A recent case where a partition action was needed was recently decided in Brooklyn Supreme Court and was entitled Pachter v. 3063 Brighton 8 Prop. LLC.  In Pachter, which was decided on September 29, 2020 by Kings County Supreme Court Justice Pamela Fisher, the Court granted summary judgment to the plaintiffs.  The plaintiffs were two heirs of a decedent who inherited her one-third interest in the property.  Since the decedent did not have a Last Will, the heirs became the owner of the decedent's interest through intestate succession upon her death.
The heirs commenced an action for partition to force a sale of the property.  The Court granted them the requested relief and found that the property should be sold and the continuing owners had to provide the heirs with an accounting as to their operation and management of the property.
I have represented many individuals and estates in connection with the sale of real estate and other property issues.  These matters often require the assistance of experienced legal counsel.  Call Me Now if you have a question regarding an estate or real estate problem.  We provide a confidential review and reasonable and flexible fee arrangements, along with personal representation.
New York Trusts and Estates Attorney Jules Martin Haas has helped many clients over the past 40 years resolve issues relating to guardianship and probate and estate settlement throughout New York City including the Bronx, Queens, Brooklyn, Manhattan, Nassau and Suffolk County.  If you or someone you know has any questions regarding these matters, please contact me at (212) 355-2575 for an initial free consultation.