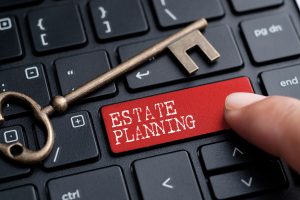 Estate planning is very important and may be accomplished by the creation of a number of documents.  These papers include a Last Will and Testament and a lifetime trust which may be revocable or irrevocable.  Advance directives in the nature of a Living Will, Power of Attorney and Health Care Proxy may also be considered as part of an overall plan.  The New York Probate Lawyer Blog contains numerous posts dealing with planning an estate in New York.
Due to changing circumstances, a Will or a trust may need to be modified.  Such circumstances may include the death or incapacity of either a beneficiary or a nominated fiduciary such as an Executor or Trustee.  Additionally, a person's intentions regarding beneficiaries may require a change in dispositions or a person's assets may have declined, increased or changed requiring new Will or trust provisions.
In any event, when the time comes to revise a document, there are a few important points to consider.  To begin with, a Will can be modified simply by preparing a new Will and having it executed and witnessed in accordance with the New York laws contained in Estates, Powers and Trusts Law Section 3-2.1 entitled "Execution and attestation of wills;  formal requirements."  It is generally insufficient to just place corrections, markings or cross-outs on the original.  The Courts most likely are going to ignore these attempted corrections on the face of a Will unless they happen to be done in accordance with the above statute; i.e., duly executed and witnessed.  Therefore, it is best to have an experienced estate lawyer assist with any contemplated revisions.
Sometimes, instead of executing a whole new Will, a codicil to an existing Will can be prepared.  A codicil is a writing which essentially amends or modifies the original Will.  However, it is important to recognize that a Codicil also needs to be executed in accordance with the statutory formalities to be effective.
In my view, it is often more effective to prepare an entire new Will, rather than a Codicil so as to avoid any ambiguity between the two documents.  With regard to ambiguity or lack of clarity in a Will, this situation may come to light after a testator is deceased.  When this happens, the Surrogate's Court may be requested to clarify the terms of a Will in a construction proceeding.
Another interesting possibility is to petition the Court to reform a Will.  This is possible when there is an apparent innocent error in drafting or preparation which would frustrate the intentions of the creator.  A recent Manhattan estate case entitled Matter of Estate of Wilford, decided by Manhattan Surrogate Nora Anderson on July 20, 2021, dealt with a Will reformation.  In Wilford, the decedent's Will, which was admitted to probate, made a reference in a bequest to a trust dated June 26, 2013.  However, there was no trust with such a date but there was a trust that was amended with a date of June 26, 2003.  After review, the Court determined that the incorrect date was a typographical error and reformed the Will so that it would refer to the actual trust date of 2003.
Commencing proceedings in Surrogate's Court to probate a Will and protect estate interests can be challenging.  I have represented individuals in these matters throughout New York for more than four decades.  Call Me Now for a free confidential review of your estate or guardianship issue.  We offer reasonable and flexible fee arrangements and personal representation.
New York Trusts and Estates Attorney Jules Martin Haas has helped many clients over the past 40 years resolve issues relating to guardianship and probate and estate settlement throughout New York City including the Bronx, Queens, Brooklyn, Manhattan, Nassau and Suffolk County.  If you or someone you know has any questions regarding these matters, please contact me at (212) 355-2575 for an initial free consultation.