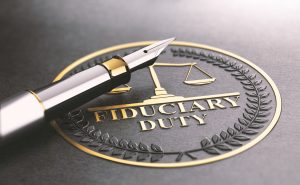 There are a number of different types of fiduciaries.  These include Executors, Administrators, Trustees and Guardians.  Even an agent under a Power of Attorney stands in a fiduciary relationship to his principal.  One common aspect relating to all fiduciaries is that they are required to provide a complete accounting of their conduct and activities to beneficiaries.
In most cases, accountings in estates and trusts are done voluntarily.  These are informal procedures.  After a beneficiary has had an opportunity to review the accounting, they can provide an acceptance and release to the fiduciary acknowledging that there are no objections or concerns as to the acts of the fiduciary.  Sometimes the parties cannot engage in this procedure either because the Executor or Trustee refuses to provide a full account or the objections by the beneficiaries cannot be informally resolved.  When this occurs, a formal accounting proceeding must be filed in the Surrogate's Court or other Court that has jurisdiction over the case.
A recent Queens trust case was the subject of a judicial settlement of a final account by the trustee.  The case is entitled In Re Baron and was decided by Queens Surrogate Peter Kelly on July 7, 2020.  The Court was asked to consider an application by the trustee to dismiss various objections to the account that had been filed by the trust beneficiaries.  The objections encompassed various assertions of breach of fiduciary duty and wrongdoing by the trustee.  These centered around insurance policies held by the trust which had been allowed to lapse.  Thus, there was no value in the trust at the time of the grantor's or insured's death.