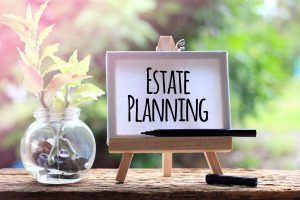 Any discussion regarding estates and trusts in New York invariably involves the Surrogate's Court.  To most individuals not involved with the settlement of a decedent's estate or other Court matters, proceedings in a Court named Surrogate's Court may seem mysterious and sometimes ominous.  However, this Court and the nature of the matters it handles makes it one of the most people-oriented forums in the judicial system.  After all, most of the proceedings concern the affairs of decedents which affect the humanity at some level of all the participants.
The history of the Court dates back to colonial times.  According to an article written by Dennis Wiley entitled "What's in a Name?  That Which We Call Surrogate's Court" which appeared in the New York State Bar Association Journal July/August 2016 publication, the title of Surrogate was first used in New York in 1702.  According to the article, New York and New Jersey are the only two systems of probate in the United States which use this term.  Most other places refer to probate courts.
The New York Probate Lawyer Blog refers to the Surrogate's Court all the time.  The judge in the Surrogate's Court is known as the Surrogate.  The primary laws that control the functioning of the Court are contained in the Surrogate's Court Procedure Act or SCPA.  There is an official website for the New York Court System at www.nycourts.gov .  This site contains a lot of information regarding the New York Surrogate's Court.  It is pointed out that each county in the state has such a court which handles cases regarding decedents.  In addition, the site is a valuable resource since it lists some of the numerous types of cases which come before the Court.  These include the following:
I have represented individuals in all types of Surrogate's Court proceedings throughout New York City and nearby counties for the past 40 years.  Some cases are rather straightforward.  However, in many instances matters can be quite complex and involve substantial questions that affect personal and monetary interests.  In all cases, we provide personal representation and reasonable and flexible fee arrangements.  Call Me Now for a free confidential review of your estate or Surrogate's Court matter.
New York Trusts and Estates Attorney Jules Martin Haas has helped many clients over the past 40 years resolve issues relating to guardianship and probate and estate settlement throughout New York City including the Bronx, Queens, Brooklyn, Manhattan, Nassau and Suffolk County.  If you or someone you know has any questions regarding these matters, please contact me at (212) 355-2575 for an initial free consultation.