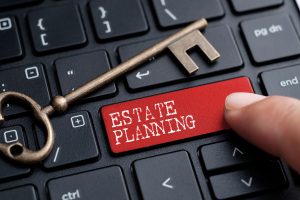 It is apparent that the preparation of New York estate planning documents is important.  A lot of time and effort can be expected in connection with reviewing assets and financial interests, figuring out the manner in which dispositions are to be made to beneficiaries and implementing the papers and documents to formalize the plan.  In view of the commitment to start and finish this procedure, it is equally important to make certain that the documents that are prepared are correctly and properly created and also executed.
While there are many considerations involved in the above process, these three (3) areas should be at the top of the list.
Expressing Creator's Intentions:  The whole point of planning an estate is to insure that a testator or creator of a document can memorialize his intentions regarding the disposition of assets.  Thus, the papers that are prepared, whether a Last Will and Testament or Living Trust or even advance directives, such as a power of attorney or health care proxy, should contain clear and unambiguous provisions and directions.  It makes sense to consult with an estate lawyer who is familiar with drafting clauses which effectuate intentions regarding bequests and contain appropriate dispositive language.  Even the simplest of documents may require clauses dealing with alternative or contingency dispositions.  Also, it may be necessary to include specialized language concerning estate tax matters or the payment of estate debts or expenses.  A well drafted, unambiguous Will or Trust is essential for the creator's intentions to be accomplished.
Proper Execution of Documents:  Once estate planning documents have been created, it is essential that they be signed and witnessed in accordance with the various statutory requirements.  In this regard, Estate Powers and Trusts Law Section 3-2.1 entitled "Execution and attestation of wills; formal requirements" provides the rules regarding the signing and execution of Wills.  As set forth in the statute, a Will should be written and signed at the end of the document and have two witnesses.  The New York Probate Lawyer Blog contains many articles about Wills and Probate.  A Living Trust should be signed and acknowledged by a notary public.  As can be expected, providing proper signatures, witnesses and notaries can insure the validity of a document.
Avoiding Litigation:  The benefit of properly preparing and executing estate planning papers is avoiding estate litigation.  While disputes in Surrogate's Court cannot always be prevented, the better the document preparation process is, the less likely a dispute can arise.  Moreover, even if estate litigation such as a Will contest is initiated, there is a higher probability the validity of the document can be established if it is in proper form and signed in accordance with statutory rules.
In conclusion, creating an estate plan is important. It is equally essential to have the plan papers done in a professional and acceptable manner.  I have created estate plans for many clients.  Also, I have represented clients in estate disputes regarding probate, administration and trusts.  Call Me Now for a free confidential review of your estate or guardianship issue.  We offer reasonable and flexible fee arrangements and personal representation.
New York Trusts and Estates Attorney Jules Martin Haas has helped many clients over the past 40 years resolve issues relating to guardianship and probate and estate settlement throughout New York City including the Bronx, Queens, Brooklyn, Manhattan, Nassau and Suffolk County.  If you or someone you know has any questions regarding these matters, please contact me at (212) 355-2575 for an initial free consultation.