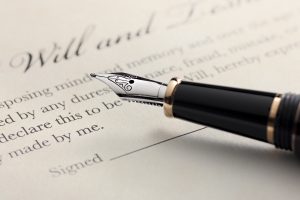 Planning an estate in New York is very important. To begin with, if a person dies intestate (without a Last Will), the estate laws in Estates, Powers and Trusts law (EPTL) section 4-1.1 entitled "Descent and distribution of a decedent's estate," determine the heirs that receive the estate assets. Thus, a decedent's intentions and desires may not be carried out.
Even when a Will is created there may be issues regarding its validity or interpretation. The Surrogate's Courts are always dealing with estate litigation concerning Will contests. These cases may involve undue influence, lack of due execution and lack of testamentary capacity. The New York Probate Lawyer Blog contains many posts regarding contested estates and estate planning.
When a Will is created, one of the most fundamental considerations is the clear identification of the beneficiaries and the share of the estate they are to receive. Beneficial interests under a Will can be outright or in trust. Also, a designation may be in a specific amount, or a specific item, or in a share or percentage.
When considering the beneficial directives, individuals must consider alternative provisions. Contingencies for the death of a primary beneficiary must be provided. A full review must be made of the Will to take into account such possibilities. For example, if a primary beneficiary pre-deceases the testator, his bequest or share should be specifically designated for someone else in order to avoid confusion and unwanted results.
In the case of trusts, where property is held for long terms, perhaps decades, all potential events need to be considered. A recent Manhattan estate case decided by Manhattan Surrogate Nora Anderson on December 5, 2019 provides a good example of the need for forethought. In Matter of Fuller, Jr., the decedent created a lifetime trust for himself and his sister. After their deaths the trust fund income was to be paid, in part, to a Convent which was a residence for members of a congregation that were infirm or aging. The Convent eventually closed but the congregation continued to provide funds for various other facilities in the community.
EPTL 8-1.1 entitled "Disposition of property for charitable purposes," allows a Court to reform a charitable trust where the original purpose can no longer be performed. This is known as the cy pres doctrine. In Fuller, the Court allowed the trust to be reformed so that the funds could be paid to the congregation instead of the Convent and used for the same purposes.
I have represented individuals in many areas of estate planning and Surrogate's Court Cases. Call me now if you have an estate issue for a free review. We provide reasonable and flexible fee arrangements and personal representation.
New York Trusts and Estates Attorney Jules Martin Haas has helped many clients over the past 30 years resolve issues relating to probate and estate settlement throughout New York City including the Bronx, Queens, Brooklyn, Manhattan, Nassau and Suffolk County. If you or someone you know has any questions regarding these matters, please contact me at (212) 355-2575 for an initial free consultation.