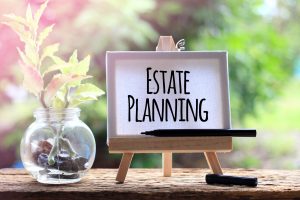 Estate planning in New York involves the preparation of different documents.  These include a Last Will and Testament, Living Will, Living Trust, Power of Attorney and Health Care Proxy.  All of these papers have terms and language which should be clear and specific so that the writer's intentions are precisely spelled out.
In particular, a Will can have numerous provisions that involve descriptions of property being disposed of and identification of beneficiaries who are to receive benefits pursuant to the document.  The New York Probate Lawyer Blog has published many posts regarding Wills and estate planning and the need for proper drafting.
Some of the considerations that need to be taken into account include the recognition that a Will may describe property that is being disposed of.  Such property may be tangible items like pieces of jewelry or furniture.  Other types of assets may include real estate or business interests.  In all these situations it is important to take extra care to describe the gift with precision.  The last thing a testator should want is for beneficiaries to engage in post-death Surrogate's Court litigation as to which item owned by the testator was given to them.  For example, a bequest of my "gold watch" is not helpful if the testator owned multiple gold watches.
Also, setting forth the names of beneficiaries, as well as clauses which provide for dispositions if a beneficiary is predeceased, is essential.  Again, a bequest to my "Uncle John" is not helpful if there are multiple uncles named John.
A recent estate case decided by Orange County Surrogate Timothy McElduff, Jr. provides an interesting example of issues concerning the interpretation of language in a Will.  In Matter of Estate of Arzola, decided on September 9, 2020, the decedent had left a Will in which the residuary clause provided for a disposition to three of his children or their issue.  The decedent's fourth child was not mentioned.  In a proceeding for the construction of the Will, the Court stated that the question presented was whether the phrase "such child of mine" referred, exclusively to issue of the children he named in the document or issue of all of his children including the one whose name was omitted.  The Court found that the plain meaning of the use of the term "such" and the absence of any reference to the omitted child showed that there was no ambiguity and that the intent was to exclude the unnamed child and her issue.  The Court also noted that the unnamed child did not offer any objection to the above proposed construction.
The Court noted that interpretation or construction problems can be avoided by providing an explicit statement in a Will that an identified person was being disinherited and was not unintentionally left out due to a mistake or other reasons.
Estate planning, along with probating a Will and settling an estate can involve complex issues relating to Estate law and Surrogate's Court proceedings.  I have represented many clients in these matters throughout New York City and its suburbs.  Call Me Now for a free confidential review of your estate issue.  We provide reasonable and flexible fee arrangements and personal representation.
New York Trusts and Estates Attorney Jules Martin Haas has helped many clients over the past 40 years resolve issues relating to guardianship and probate and estate settlement throughout New York City including the Bronx, Queens, Brooklyn, Manhattan, Nassau and Suffolk County.  If you or someone you know has any questions regarding these matters, please contact me at (212) 355-2575 for an initial free consultation.