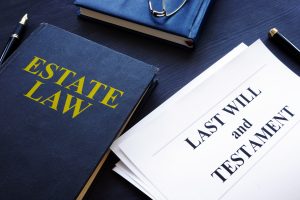 Whether a decedent dies intestate without a Last Will and Testament, or with a Will, the retention of an experienced estate attorney can be essential to settling an estate efficiently.  In the case of intestacy, a proceeding to obtain letters of administration will be required to collect assets that are held in the name of the decedent.  A petition for letters of administration requires that all of the decedent's distributees (next of kin) be identified by name and address.  In many cases, the identity and location of distributees is unknown.  An experienced estate lawyer is familiar with the process of locating unknown heirs and retaining the services of professional genealogists when needed.  Obtaining an Order from the Surrogate's Court to allow the publication of a Citation for unknown distributees requires a demonstration of a due diligence search.
An attorney can be an essential part of the process in completing kinship issues in these situations.  Sometimes representation in a kinship proceeding may be needed.
As to probate proceedings, the probate process can be complicated.  There are many aspects to having the Surrogate's Court admit a Will to probate.  A probate attorney is able to examine a Will to see if it was executed properly according to the estate laws.  Estates, Powers and Trusts Law Section 3-2.1 entitled "Execution and attestation of wills; formal requirements" provides the requirements for executing Wills.  Additionally, persons who are dissatisfied with Will provisions may file a Will contest to challenge the validity of the document.  A probate lawyer is familiar with procedures that occur in contested Will cases.  These include dealing with issues such as undue influence and testamentary capacity.  Also, deposition testimony of the attesting witnesses to a Will and the attorney who drafted the Will is part of the Will contest process.
There are many other proceedings and instances where counsel is essential.  The estate may be involved with assorted types of litigation relating to claims of creditors, or flowing from business matters with which the decedent was involved.  A recent Manhattan case involving an estate reflects the need for attorney representation.  In Martins v. Memorial Sloan Kettering Cancer Ctr., an estate administrator commenced a pro se action asserting claims for wrongful death and pain and suffering due to medical malpractice affecting the decedent.  The defendant medical facility sought to dismiss the action based upon the assertion that the non-attorney administrator was not an attorney and, therefore, did not have the capacity to bring the lawsuit pro se.  Manhattan Supreme Court Justice John Kelley had originally denied the motion and noted that a pro se action was allowed as long as the plaintiff fiduciary was the sole estate beneficiary and the estate did not have any creditors.  As it turned out, the administrator was not the sole distributee-beneficiary of the estate.  The Court allowed the motion to be re-argued and then dismissed the lawsuit because the administrator was not represented by an attorney.
I have represented clients in estate and guardianship cases throughout New York.  Call Me Now for a free confidential review of your issue.  We offer reasonable and flexible fee arrangements and personal representation.
New York Trusts and Estates Attorney Jules Martin Haas has helped many clients over the past 40 years resolve issues relating to guardianship and probate and estate settlement throughout New York City including the Bronx, Queens, Brooklyn, Manhattan, Nassau and Suffolk County.  If you or someone you know has any questions regarding these matters, please contact me at (212) 355-2575 for an initial free consultation.