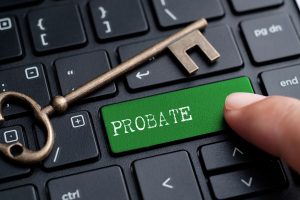 When a person dies and leaves a Last Will and Testament, the validity of the document is subject to the probate process.  The estate laws and procedures provide that a probate proceeding be commenced in Surrogate's Court.  Proceedings for the probate of a Will require that all of a decedent's next of kin, referred to as distributees, must be provided with notice of the pending case.
In order to obtain Court jurisdiction over distributees, one of two things must occur.  Either a distributee voluntarily appears and oftentimes consents to the probate of the Will, or alternatively, the distributee must be served with a Citation which directs the distributee to appear in Surrogate's Court and state why the Will should be objected to and denied probate.
Objecting to a Will or a Will contest involves different aspects of investigation.  A recent Queens estate case entitled Matter of Logan, decided by Queens Surrogate Peter Kelly on July 26, 2021, provides an insight into these areas of examination.  In Logan, the Court found that the Will was prepared by an attorney who also supervised the execution of the Will.  Due to these facts, the Court noted that a presumption arose that the Will was duly executed.  Execution of a Will must comply with Estates, Powers and Trusts Law Section 3-2.1, entitled "Execution and attestation of wills; formal requirements."  The Surrogate pointed out that since the Will also contained an attestation clause and a self-proving affidavit signed by the Will witnesses, a further presumption of due execution existed.
While the objectant to the Will asserted that the decedent did not sign the Will, the Court found that such allegations were purely speculative and did not have any evidentiary support.  Thus, the Court found that the Will was duly executed.
As to the assertion of undue influence, it was determined that the objectant failed to provide any proof of actual conduct constituting undue influence which would include specificity as to when and where such conduct occurred.  Mere speculation as to improper acts is insufficient to support a claim of undue influence.  Additionally, the Court found that the same lack of evidence existed regarding the objectant's claim of fraud.  Based upon a review of all of the evidence, the Court admitted the Will to probate and dismissed the objections.
I have been involved with many cases concerning contested Wills.  In view of the presumptions of validity provided by attorney preparation and supervision, utilizing professional guidance when engaging in estate planning is a good idea.  This can help to ensure a complete and secure estate settlement.  Call me Now if you have any issues regarding a Will or an estate.  We offer reasonable and flexible fee arrangements and personal representation.
New York Trusts and Estates Attorney Jules Martin Haas has helped many clients over the past 40 years resolve issues relating to guardianship and probate and estate settlement throughout New York City including the Bronx, Queens, Brooklyn, Manhattan, Nassau and Suffolk County.  If you or someone you know has any questions regarding these matters, please contact me at (212) 355-2575 for an initial free consultation.