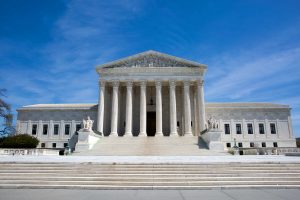 The New York Surrogates' Court is the judicial branch of the legal system that deals primarily with issues concerning a decedent's estate.  These Courts are located in the various counties.  In New York City, the locations of the Courts are as follows:
New York County (Manhattan) Surrogate's Court: 31 Chambers Street, New York, New York 10007
Kings County (Brooklyn) Surrogate's Court: 2 Johnson Street, Brooklyn, New York 11201
Queens County Surrogate's Court: 88-11 Sutphin Boulevard, Jamaica, New York 11435
Bronx County Surrogate's Court: 851 Grand Concourse, The Bronx, New York 10451
Richmond County (Staten Island) Surrogate's Court: 18 Richmond Terrace, Staten Island, New York 10301
When a person passes away and leaves a Last Will and Testament, this document needs to be filed with the Court in order to effectuate the administration of the estate.  This is referred to as the probate process.  However, it is important to recognize that probate is needed only if the decedent owned assets in his name alone.  In the event the decedent's assets all pass by operation of law such as joint assets with rights of survivorship or with designated beneficiaries such as life insurance, then there is no need to file a Will with the Court for probate.  The New York Probate Lawyer Blog has discussed many probate and estate settlement matters in numerous articles.
The probating of a Will involves filing the Will and other papers with the Court.  These documents are reviewed and if there are no issues presented such as kinship or a contest to the Will, the Court admits the Will to probate and letters testamentary are issued to the person nominated as Executor in the Will.  This person usually files the probate petition.
There is technically no time limit as to when a Will needs to be filed. The nominated Executor is not required to seek probate.  However, there should not be a delay in seeking probate because it is important to begin estate administration as soon as possible to protect estate assets. There may be credit card bills, mortgages and other items that need immediate attention. Also,  Surrogate's Court Procedure Act (SCPA) section 1001 entitled "Order of priority for granting letters of administration" at paragraph 9, provides that letters of administration can be granted by the Court where a Will has been filed with the Court and probate proceedings have not been started within a reasonable time or "diligently prosecuted."  Thus, the Court may ignore the Will if there is undue delay.  If it is anticipated that the probate process may be delayed due to an expected Will Contest or other procedural issue, an application can be made pursuant to SCPA section 1412 for Preliminary Letters Testamentary.  The Preliminary Executor has most of the powers of the Executor and can effectively deal with estate administration pending the finalization of probate.
On some occasions, individuals may file a Will with the Court Clerk prior to death.  This is uncommon and the Courts do not seem to encourage becoming a filing depot for Wills which may never be probated.
I have assisted clients with probate and intestate administration cases for over 40 years.  Call me now for a free confidential review of your estate matter or problem.  We provide reasonable and flexible fee arrangements and personal representation.
New York Trusts and Estates Attorney Jules Martin Haas has helped many clients over the past 40 years resolve issues relating to Guardianship and probate and estate settlement throughout New York City including the Bronx, Queens, Brooklyn, Manhattan, Nassau and Suffolk County. If you or someone you know has any questions regarding these matters, please contact me at (212) 355-2575 for an initial free consultation.