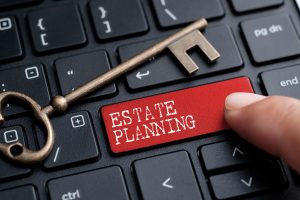 Many of the issues concerning estate planning, including the preparation of Last Wills, Living Wills, Health Care Proxies and Powers of Attorney involve the personal intentions of the creator of the document. For example, a Will should reflect the manner in which the testator desires or intends his assets to be disposed of at the time of death. Likewise, the identification of agents and the delineation of powers and directives in a Power of Attorney or Health Care Proxy is meant to show the principal's desires concerning his property management and personal needs in certain situations that may occur.
However, the provisions in these documents, on their face, capture a person's apparent intentions at the moment in time when the document is created. The enduring nature of the document, unless revoked or modified, effectuates such intentions years or perhaps decades after they were originally formed. An underlying question may be whether such recorded directives actually reflect what a person wants to happen at the time when the controlling document (i.e., a Will) becomes effective or put into use. If intentions have changed, the document is not a true representation of a person's wishes.
A recent article written by Solangel Maldonado in Trusts and Estates dated April 27, 2020 entitled "End of Life Health Care Decision Making: Lessons for Wills, Trusts and Estates Law," provides a review of an article written by Jane B. Baron that is to be published in 87 Tenn. L. Rev. entitled "Fixed Intentions: Wills, Living Wills, and End-of-Life Decision Making." The essence of the above articles is a discussion of issues regarding whether a person's intentions are, in reality, fluid and may change over time, thus, creating a possible need to seek alternative ways of discerning and giving effect to someone's intentions at the time they are to be effectuated outside of a formal writing.
While the concept of alternative indications of intention may be intellectually interesting, the strict adherence to statutory mandates such as Estates, Powers and Trusts Law Section 3-2.1 entitled "Execution and attestation of wills; formal requirements", provides a certain baseline of certainty regarding the need for the proper signing and attestation of a Will. The New York Probate Lawyer Blog has posted many articles regarding Wills and the probate process. It would appear that such statutory mandates avoid rampant speculation regarding a decedent's estate plan. Nevertheless, the Surrogate's Court and other judicial tribunals are frequently faced with matters where a decedent or other party's intentions must be examined in the context of a case in estate litigation. An example of an inquiry regarding intent can be seen in a Will construction proceeding. In these proceedings, a Court may look to interpret language in a Will by examining the entire document in the context of a person's overall testamentary scheme rather than giving overriding importance to the meaning of a particular word or phrase.
Fundamentally, when preparing an estate plan or advance directive, the most important thing is to be clear and precise. I have represented clients in creating such documents and dealing with Surrogate's Court cases where a decedent's intent is an issue. When a person desires to control the disposition of assets and guide his property management and personal affairs, the best and most effective approach is to create or modify papers that delineate goals in the most complete and up to date manner as possible. If intentions change over time, then the effort needs to be taken to amend the estate planning papers. Attempting to discern an individual's intent years after the creation of a document is always a complicated task.
Call Me Now for a free confidential review of your estate issue. We provide reasonable and flexible fee arrangements and personal representation.
New York Trusts and Estates Attorney Jules Martin Haas has helped many clients over the past 40 years resolve issues relating to Guardianship and probate and estate settlement throughout New York City including the Bronx, Queens, Brooklyn, Manhattan, Nassau and Suffolk County. If you or someone you know has any questions regarding these matters, please contact me at (212) 355-2575 for an initial free consultation.