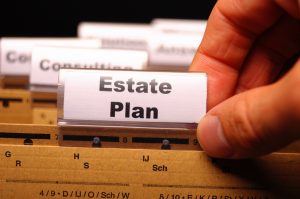 In the typical estate situation, the Surrogate's Court will appoint either an Administrator or Executor to handle estate affairs.  An Executor is appointed when the decedent leaves a Last Will and Testament.  When a decedent dies intestate without a Will, an Administrator is appointed.
The right to be appointed as a fiduciary of an estate is restricted.  Executors and Successor Executors are typically designated in a Will.  The Surrogate's Court gives great deference to the selection made by a testator as to fiduciary appointment.  The Court is very reluctant to ignore a designated person and will appoint such designee unless there are very strong reasons not to do so.  The mere dislike of nominated executors by Will beneficiaries, or even conflicts of interest, generally does not result in disqualification.
As to administrators, the right to be appointed is controlled by Surrogate's Court Procedure Act (SCPA) Section 1001 entitled "Order of priority for granting letters of administration".  Pursuant to this statute, the kinship status of the next of kin such as a spouse, children, grandchildren, etc. provides the right of such person to be appointed as estate fiduciary.  In the event a person does not qualify under this statute, the Court will not appoint him as an administrator.  The New York Probate Lawyer Blog contains many articles dealing with the probate of Wills and estate administration.
Since the rules regarding the appointment of fiduciaries are restrictive, this situation can be frustrating for other family members or estate beneficiaries since they are effectively shut out from involvement with estate affairs.  Typically, such persons must wait until estate settlement at the time of the accounting proceeding to review and possibly object to the activities of a fiduciary.
There is a procedure, however, whereby a person interested in an estate may obtain the authority, prior to an accounting, to investigate estate affairs.  SCPA Section 702 entitled "Limited and restrictive letters" provides in Paragraph 9 that limited letters may be granted by the Court to commence proceedings against a fiduciary or any other person against whom the fiduciary does not commence a proceeding.  In other words, the Court may authorize an estate beneficiary to investigate and bring proceedings where it is claimed the administrator or executor is not doing so.
An interesting example of the use of this procedure was recently the subject of a decision in a Manhattan estate case entitled Matter of Estate of Morrissey decided by Manhattan Surrogate Rita Mella on October 5, 2021.  In Morrissey, an estate beneficiary sought limited letters of administration in order to commence discovery proceedings against the estate executor.  The beneficiary alleged that certain alleged joint bank accounts, which passed directly from the decedent to the executor, were really convenience accounts and should have been part of the general probate estate.  The Court granted limited letters to the beneficiary to investigate the allegations.  It rejected the argument by the executor that the issue regarding the status of the accounts be deferred until the estate accounting.
There are many issues and procedures in the Surrogate's Court and estate litigation which may require the guidance of an experienced estate lawyer.  I have been representing clients in New York estate matters for many decades.  Call Me Now for a free confidential review of your estate or guardianship issue.  We offer reasonable and flexible fee arrangements and personal representation.
New York Trusts and Estates Attorney Jules Martin Haas has helped many clients over the past 40 years resolve issues relating to guardianship and probate and estate settlement throughout New York City including the Bronx, Queens, Brooklyn, Manhattan, Nassau and Suffolk County.  If you or someone you know has any questions regarding these matters, please contact me at (212) 355-2575 for an initial free consultation.